Phrasee's phavorite marketing tweets of the month: October 2017
---
October is so good, it's scary…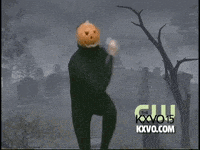 Sure, the weather is a little worse than it was last month, and next summer is about as far away as it could possibly be, but at least October has Hallowe'en. No-one can ever take that away from you, October!
Here at Phrasee, we've spent the month pounding the pavement, working the conference circuit, and networking hard!



We even found our incorrigible CEO Parry Malm's words gracing the pages of Forbes!
But we'll never forget where we came from. The awesome pholks of Twitter's email marketing community will always hold a special place in our hearts.
Let's see how we did this month…
Phrasee's phavourite email marketing tweets of the month: October 2017
Personal experience reminded us of the limitations of our beloved channel…
My inbox #email #emailgeeks pic.twitter.com/Bmo8IwDHWK

— Anne Tomlin (@pompeii79) October 16, 2017
But that didn't stop us from doing what had to be done…
Coding 22 emails today like… #emailgeeks pic.twitter.com/suHWQjRMZg
— Stefani Read (@Stef_Read) October 19, 2017
We kept our priorities straight (well, most of the time)…
Things you could be doing instead of worrying about GDPR: #19- Pop down to the pub! #emailgeeks https://t.co/w42ccnLffr pic.twitter.com/V3Qk7A7cJp

— Phrasee (@phrasee) October 9, 2017
And made sure to reconise that what we do matters, even if most did not…
We're giving away FREE tshirts at #AdobeMax for #emailgeeks. Check out the front of one design, and follow us to learn how to score one. pic.twitter.com/RtIjiHp4Nj
— BeeFree (@beefreeio) October 9, 2017
We celebrated email marketing milestones…
I'm going to my first #email convention today in #philadelphia and I'm actually seriously stoked. #emailgeeks #futureofemail

— Lindsay Hampton (@zombiepoodles) October 4, 2017
And tried to make life for our fellows just a little more fun…
Learn about #emailmarketing and best practices while playing a video game – no console required. https://t.co/IGLcai8mmi pic.twitter.com/ogSrTTzsSt
— Return Path (@returnpath) October 19, 2017
We showed love to those who deserved it…
This is my email expert!#litmus #EmailMarketing #blueheeler pic.twitter.com/HjXzAsx8qD

— Paul Goddard (@paul__goddard) October 19, 2017
And showered scorn upon those who fell short of the mark…
there is a third thing that could have happened there #AutomatedPestSequence #GrowthHackMyArse pic.twitter.com/aZcyalBAuc
— Elliot Ross (@iamelliot) October 19, 2017
We took a stand where we could…
Sometimes I reply to spam. #dontpurchaselists #yourebadatleadgen pic.twitter.com/nnsxGZ01jm

— Spooktacular Savings (@EmailSnarketing) October 19, 2017
And photos when we could not…
"Don't be happy, worry," is my personal motto honestly pic.twitter.com/C3eq4WdIeD
— Katy Wellhousen (@KatyWellhousen) April 10, 2017
When we reflected on our own choices, we weren't always sure we liked what we saw…
But we remembered that above all else we must always laugh in the face of adversity when it appears, because that's just the kind of people we are…
Obviously I pick up a savage cough on the day of hosting a webinar + 2days before @Emailing2020. pic.twitter.com/IL1ne9pGJR
— Alex Ilhan (@omgitsonlyalex) October 3, 2017
So march on, email marketing soldiers!
We'll be watching as always, and we'll see you all in November.
Trying to get ahead of the competition?
Check out our Learning Hub for everything you'll need to know!
---