Create good
content at
scale
Phrasee's Content Engine goes beyond what publicly available large language models (LLMs) can produce on their own. Layered with performance prediction and sophisticated brand controls – Phrasee's unique approach offers the industry's most natural-sounding, on-brand, and impactful generative AI.
Increase Quantity Without Sacrificing Quality
Generating a lot of content is great, but in a world where anyone can use AI to generate content, the challenge for marketers has shifted to knowing whether all this AI-generated content is actually good.
Phrasee is all about creating good content at scale.
Our unique approach blends together our proprietary brand-controlled natural language generation with customer behavior insights from nearly a decade of experimentation, and the creativity of large language models to provide marketers with industry's most high-performing and on-brand marketing content at scale.
Generate Content With Control, Creativity, and Performance
Phrasee helps your teams break through creative and resource blocks with high-quality, on-brand content at scale. From emails to product descriptions to blogs and more, deliver messaging that's proven to engage customers across your marketing efforts with consistency.
Create, Collaborate, Approve
Streamline your AI content creation process with Phrasee's integrated approval workflows. Easily collaborate on AI-generated content to optimize team efficiency while maintaining human oversight.
No prompt engineering required
Phrasee's guided workflows remove the need for prompt design so you don't need to rely on good inputs for high-quality outputs.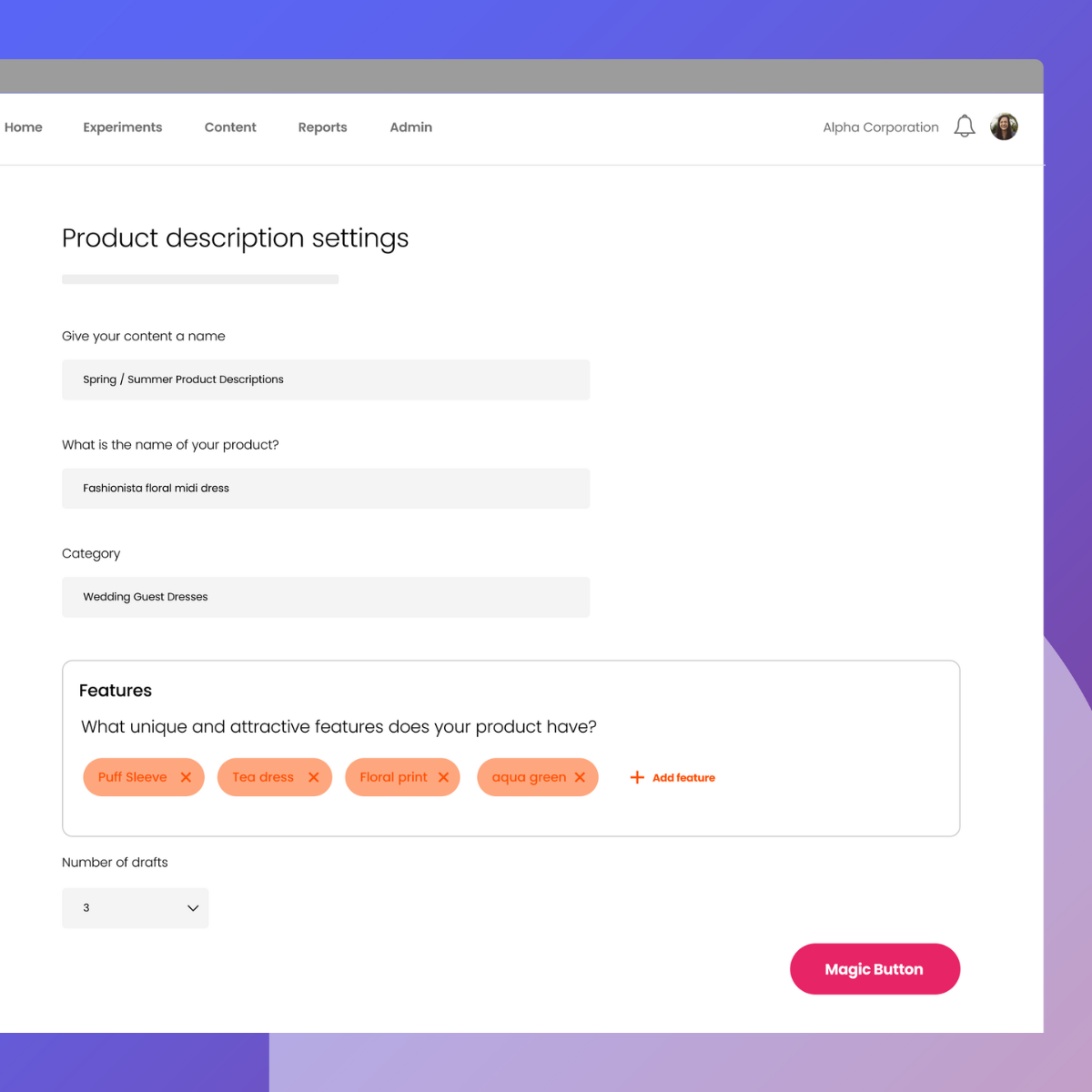 AI Content for All Your Marketing Needs
Testimonials