Phrasee's phavorite marketing tweets of the month: November 2017
---
Remember the summer?
Neither do we.
The long grey winter is upon us.
We here at Phrasee entered everyone's least favourite month Boooo-vember with a lot on our collective plate. Our awesome scientists were hard at work determining how emojis impact email subject line performance, our leaders were working the conferencing/networking circuit hard, and our AI language generation tech was buzzing along, make our amazing clients more money via better email subject lines.
For relief, we turned to Twitter, as always. Maybe our compatriots had something entertaining to say or something awesome to celebrate?
Let's see how they did this month…
Phrasee's phavourite email marketing tweets of the month: November 2017
Some were celebrating amazing milestones…
We've made 100,000 email campaigns using @TaxiforEmail! 🎉 🎉 🎉 https://t.co/9MmssagdkC #emailgeeks #emaildesign

— Elliot Ross | long usernames like msn in 2005 💯 (@iamelliot) November 22, 2017
While others enjoyed a well-deserved self-high-five…
I built an interactive FAQ section in an email today without looking it up first! So proud of myself! #emailgeeks pic.twitter.com/E1uWP4ZQku

— Anne Tomlin (@pompeii79) November 23, 2017
Some watched their stats skyrocket…
Twenty-one emails in 3 days, good to have a solid template #blackfridayiscoming #emailgeeks

— ◣◢ Δnnett (@The_Annett) November 22, 2017
While others laid down the law…
You say "JIF" instead of "GIF" #AndThatsWhyWeCantBeFriends #emailgeeks

— Melanie Kinney (@melaniebeth_) November 23, 2017
Some took time to marvel at their own perfectionism…
When you really want your button to look good on all email clients LOL!#litmus #email #emailmarketing #emailgeeks pic.twitter.com/DaKBpA0aby

— Paul Goddard (@paul__goddard) November 21, 2017
Others took the time to do something fun, just because they could…
Hey, #emailgeeks the turkey hunt is on! Have you checked our awesome #interactiveemail yet? If not check out here: https://t.co/Un7MLALjIj #emaildesign #Thanksgiving pic.twitter.com/wnAB6gtar4

— EmailMonks (@emailmonks) November 21, 2017
Some enjoyed us…
These guys are amazing! Welcome to the stage @phrasee – looking forward to hearing about AI and subject lines! #GatorCon2017 #EmailGeeks pic.twitter.com/gMXTHAa4P8

— Jonny_P (@JonnyPryer) November 16, 2017
While others decided to give us some enjoyment instead…
When your custom fonts are blocked by the browser pic.twitter.com/jldCkRPWQp

— The Practical Dev (@ThePracticalDev) November 15, 2017
The world's greatest sport made an email appearance…
Nothing makes me more happy than combining hockey & email 💌🏒 Love this, @inboxcreatures!! Now, does he get a stick or a mask?? Is he a goalie, or a forward, or a defenseman?? #NJDevils #emailgeeks pic.twitter.com/pipSlEoIo1

— Melanie Kinney (@melaniebeth_) November 15, 2017
And the metaphors flew fast and easy…
Don't buy a Maserati email platform if you're going to drive it like a Kia. #emailmarketing #emailgeeks

— Chris Marriott (@CSMarriott) November 15, 2017
Quality gif work was done…
mrw seeing a non-responsive email on my phone: #EmailMarketing #emailgeeks pic.twitter.com/3RtQQqkGKX

— Kendra Tallman (@kendraisarobot) November 7, 2017
As gratitude filled the air…
I almost cut off my thumb prepping bread for stuffing, but I didn't. Happy thanksgiving.

— Email Snarketing (@EmailSnarketing) November 22, 2017
But the good vibes couldn't last…
#CurrentStatus pic.twitter.com/QI6AFUsrDH

— Mike Ragan (@Mike_Ragan) November 9, 2017
Because deep down we knew what we'd all be dealing with in the month to come…
#emailgeeks #emailmarketing pic.twitter.com/Kbo4mKL2eD

— Eri Mehmeti (@EriDesigns) November 10, 2017
The good news was: we were ready…
Jolly Old St. Clickolas by @Chubbies #idhitthat #cta #emailgeeks pic.twitter.com/2Yqd5x26Wy

— table tr td (@tbltrtd) November 16, 2017
So tweet on, you lovely emailgeeks. We'll be watching as always, and we'll see you all in December.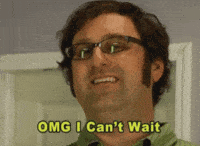 Trying to get ahead of the competition?
Check out our Learning Hub for everything you'll need to know!
---
You may also like:
Phrasee news
How will Apple's Mail Privacy Protection in iOS 15 affect Phrasee customers? Here's what it means for you.
Phrasee news
We are super stoked to announce our partnership with Braze. Read on to find out what's in store...
Phrasee news
We've partnered with Braze to eEnable seamless optimization of language across digital channels. Get the scoop.
Phrasee news
Phrasee announces the appointment of four new members of the leadership team, as demand for AI-Powered Copywriting continues to rise.
Phrasee team
We catch up with Jasper Pye, VP, Product at Phrasee, and John Galvin, Manager, Solutions Consulting EMEA at Cheetah Digital to find out more about the new Phrasee X Cheetah Digital integration from the experts that know it best!
Phrasee phun
Hi. We're Phrasee. And we make people money. How much money? If only there were some kind of tool where you could put in a few numbers about the performance of your email marketing program and then you'd click a button and get some kind of answer to that question! Oh wait! Find out what Phrasee could make for you.
Phrasee phun
With key email marketing performance metrics in decline industry-wide, finding ways to boost email marketing ROI is an important strategic goal for brands in 2021. Here's how to buck the trend and improve your brand's email marketing ROI in a rapidly shifting consumer landscape.
Phrasee phun
Travel has been in a tricky place but all indications, it seems, point to travel brands breaking out of the marketing holding pattern that they've been in, in the coming weeks and months. We've spent some serious time thinking about what our friends in the travel industry can do right now to prepare for the post-COVID-19 rebound to come.
Phrasee phun
With 2021 just around the corner, is your email marketing strategy ready? From personalization to segmentation and optimization to tracking, we share best practices for building an effective email marketing strategy.
Phrasee phun
This year, we are continuing our tradition and sending more bags of kindness to those in need. Find out more about why we're supporting the incredible cause that is Kindness Bags.