Phrasee's phavourite email marketing tweets of the month: May 2018
---
The day many have dreaded for months is upon us at last…
The GDPR is now in effect.
Tensions are running high, fear of the unknown abounds, and the less scrupulous members of the venerable email marketing community are running scared. But not those among us who understand that gaining positive opt-ins and offering seamless opt-outs has been standard email marketing best practice for years.
We've known all along that everything's gonna be alright.
That's why we've had so much time to spend on Twitter here at Phrasee, perusing awesome tweets from this amazing industry's best and brightest.
Let's see how we did this May…
We revisited rule #1, just in case anyone had forgotten…
John from @EmailonAcid laying down the law at #eislv2018 #emailgeeks pic.twitter.com/McI0GXcCu6

— Matthew Vernhout (@EmailKarma) May 16, 2018
And memed ourselves silly…
Any #emailgeeks done one of these yet? pic.twitter.com/EhyHZpBopD
— Ted Goas (@TedGoas) April 10, 2018
We kept our GIF game on point, because a strong GIF game is a sign of genius…
#Gmail has some interesting new updates, and there could be more coming down the pike https://t.co/mMXLzS6DO7 #emailgeeks pic.twitter.com/crr8afy3hO

— Email on Acid (@EmailonAcid) May 14, 2018
And offered up a healthy dose of mic-drop moments…
Great quote from Kevin about how customers are behaving in real-time #EiQGathering #EmailMarketing #emailgeeks pic.twitter.com/SgLhioscYs
— matt hayes (@matthewhayes) April 19, 2018
We celebrated those who demonstrated their GDPR competence…
Geeking out over this plain text email from @kadavy. I can't say I open all emails but I can say that this one I opened AND clicked! Well done 👏 #emailgeeks #emailmarketing #GDPR #GDPRcompliance pic.twitter.com/lQJvRDSVH5

— Christina Craver (@ChristinaCraver) May 17, 2018
And hurled scorn at those who did not…
Pet hate. Clicking on an unsubscribe link and then being asked for my email address. Not great… #EmailMarketing #emailgeeks pic.twitter.com/sppbGW9ZHE
— Phil Monk (@Phil_Monk) May 16, 2018
We honoured the pholks who make email marketing great…
Congratulations @chadswhite for winning Email Thought Leader 2018! You deserve it 👍🏻#eec2018 #emailgeeks #emailmarketing pic.twitter.com/DQxrF4gIj9

— Karen Talavera (@SyncMarketing) April 5, 2018
And soldiered on, tongues firmly planted in cheeks…
When you take #email drama a bit too seriously. #checkeredpast #sodramatic #emailgeeks pic.twitter.com/EEZyfNNuLf
— Brittany Rhea Luebke (@BrittanyLuebke) May 16, 2018
We went to great lengths to spread the email love…
Putting this little guy front and center on my desk as a reminder to keep pushing and grinding. #emailgeeks #pushtheenvelope #womenofemail pic.twitter.com/SNiM4PKOZK

— Kait Creamer (@KaitCreamer) April 19, 2018
The email disapproval…
Four emails before 7:00 am local time from a large retail site. #emailgeeks pic.twitter.com/pCMnzgBLUL
— Ryan Boyd (@emailguy) May 10, 2018
And even the email rap…
MOVE <br/>! Get out the way! Get out the way, <br/>, get out the way! #emailgeeks #emailrapbattle

— Anne Tomlin (@pompeii79) April 25, 2018
Because THAT is how you celebrate an amazing email marketing milestone in style…
Happy 40th birthday, #emailmarketing! Gary Thuerk sent the first-ever email marketing campaign this day in 1978 to 400 ARPAnet users. It generated $12 million in sales. Today email is the #1 ROI channel. #emailgeeks pic.twitter.com/26z8iajT2q
— Jen Capstraw (@jencapstraw) May 3, 2018
So tweet on, email marketers of the world. We'll be watching as always, and we'll see you all in June!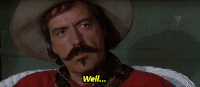 Trying to get ahead of the competition?
Check out our Learning Hub for everything you'll need to know!
---