Phrasee's phavorite marketing tweets of the month: December 2016
---
December is such a magical month.
Christmas, presents, eggnog… and the world's final pre-President Trump month ever. Songs fill the air, love fills our hearts, and turkey fills our stomachs.
For us here at Phrasee, it was a time to reflect on the amazing year that we have all had…
And look toward the exciting possibilities of the amazing year ahead.
And so we did – joined in our ruminations, as always, by the myriad fantastic folks of the email marketing community, who delighted us yet again with their Twitter awesomeness.
Here are a phew of our phavourites from the month that was…
Phrasee's phavourite email marketing tweets of the month: December 2016
As Christmas approached we took time to poke fun at ourselves, because that's who we are and it's what we do…
Thanks to @tomfishburne #marketing pic.twitter.com/V9mxDDP4G9

— Tim Hughes (@DigitalLeadTim) December 19, 2016
 And also because no-one else understands our jokes anyway (even when they are awesome)…
When all the edits you get are because their monitor is set at 125% dpi. #emailgeeks pic.twitter.com/2aLIoW8S1l
— Anne Tomlin (@pompeii79) December 16, 2016
Even when we were able to cram a sweet tweet into that magical place where Star Wars nerd and email nerd intersect, with hilarious results…
Spoiler alert: Rogue One is all about how much work goes in to sending an email

— email snarketing (@EmailSnarketing) December 17, 2016
Because the world is a stupid place, by and large, and sometimes laughing at it is the only way you can cope…
No idea's original pic.twitter.com/qCIfXLAnK8
— Elliot Ross (@iamelliot) December 8, 2016
But that's not to say there aren't some amazing, creative, and wonderful people out there making things just to make us all smile…
Christmas ornament of the year pic.twitter.com/BNqJNx4AB0
— Bill Meadows (@BillMeadows305) December 19, 2016
But we must always remember to ask the tough questions, and get our answers from the people we respect…
What makes you feel more Christmassy?
— Jason Stockwell (@jj_stockwell) November 8, 2016
No matter what their sweaters may look like…
#inittowinit at the Adobe Times Square #UglySweaterParty #adobelife pic.twitter.com/L5Qzw7XXup

— Jen Capstraw (@jencapstraw) December 14, 2016
Or how many people on their team have no knees or shins…
It's #ChristmasJumperDay & we are celebrating in fine festive style here at NewZapp HQ! Show us your Christmas Jumpers! 🎅🎄😍 #FeelingFestive pic.twitter.com/dunGVkBY9e
— NewZapp (@NewZapp) December 16, 2016
Because it's the little things that have helped us through the daily grind for the last 365 days after all…
When radiologists take a selfie. pic.twitter.com/Uv99UkLAZd

— Khai (@ThamKhaiMeng) December 18, 2016
And the simple pleasures that will get us through the 365 to come…
Today's goal: find and purchase Wu-Tang Christmas jumper.
— Frode Myklebust (@famyklebust) December 17, 2016
Because we are all bound to make a mistake or two from time to time…
Um… @McDonalds methinks you need help with your graphics. pic.twitter.com/h1i88R7mLs

— IM🍑HIM (@ziyatong) December 11, 2016
And someone out there will probably give us a hard time about them…
Samsung,
This is the second phaser you've sent me that exploded during shipping. If you wish to kill me, you will have to try harder.

Worf

— Worf Email (@WorfEmail) December 17, 2016
But in the end, do those mistakes really matter in the grand scheme of things?
Christmas feels extremely special this year thanks to @realDonaldTrump. #MakeAmericaGreatAgain pic.twitter.com/XrprvLgXne

— Jack Murphy (@WeNeedTrump) December 22, 2016
So, as we bid 2016 a fond farewell, we wish you all the best. It's been an interesting year and we all expect 2017 will be interesting as well.
So keep tweeting, you lovely misfit band of rogues and rebels. We'll be watching, and we'll see you all in 2017!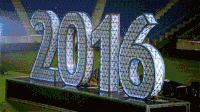 Trying to get ahead of the competition?
Check out our Learning Hub for everything you'll need to know!
---