Subject Line Effectiveness Decay: why it's a problem
---
You know what they say…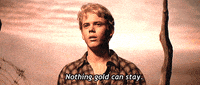 Deep stuff, that.
When Robert Frost wrote those oft-repeated words about the temporal nature of beauty all those many years ago, it's safe to say that he probably wasn't thinking about email subject lines, but he might as well have been.
Because the beauty of a finely-crafted email subject line is temporal too.
It's the second immutable law of email marketing dynamics: "The Subject Line Effectiveness Decay Principle" (which we just made up). It states that any email subject line, no matter how effective, will become less effective over time.
For brands which use email marketing as a key part of their digital marketing strategy, the Subject Line Effectiveness Decay Principle can present a very real problem – the only problem that really matters – lost marketing revenue.
Here's how…
Subject Line Effectiveness Decay: why it's a problem
As we at Phrasee have said many, many times before; a subject line can make or break any email marketing campaign.
The subject line is the first (and often only) part of each campaign that your subscribers will see. Many will make the decision whether to open or ignore your email based on the subject line alone. Which is great if you are good at writing email subject lines (which we are).
The thing is, over the years that we've been tracking email marketing subject line performance at scale, we've noticed something: the performance of every subject line decays over time.
A subject line which generates loads of opens and clicks today will generate fewer tomorrow, and fewer again next week. The data is clear on this point (and we have a LOT of data).
Now, we are aware that it may seem obvious that using the same subject line over and over again will not produce good results for long, but there's more to the story.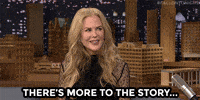 Changing a few words or phrases within a subject line does little to buck the effectiveness decay trend.
Even subject lines incorporating similar elements to those of previous lines see their results decay over time. Subject lines with low structural variance/diversity will produce diminishing returns in performance.
It is only highly varied/diverse subject line language structures which will consistently perform well over time.
Here at Phrasee, we call this "phreshness" (clever, we know).
Opens, clicks, conversions and ROI will all diminish over time for brands which do not keep their subject lines fresh and on-brand.
The good news is that human language is incredibly diverse, and there are literally millions of ways to structure the language of any marketing message. For those willing to put in the time and effort, keeping a brand's subject line content fresh is entirely within their power.
The bad news is that finding new, appealing, and on-brand ways to structure subject line language can become quite time-consuming. For those too busy or unwilling to spend their valuable time writing fresh subject line content, there's Phrasee (which is also good news)!  
Trying to get ahead of the competition?
Check out our Learning Hub for everything you'll need to know!
---
You may also like:
Phrasee news
How will Apple's Mail Privacy Protection in iOS 15 affect Phrasee customers? Here's what it means for you.
Phrasee news
We are super stoked to announce our partnership with Braze. Read on to find out what's in store...
Phrasee news
We've partnered with Braze to eEnable seamless optimization of language across digital channels. Get the scoop.
Phrasee news
Phrasee announces the appointment of four new members of the leadership team, as demand for AI-Powered Copywriting continues to rise.
Phrasee team
We catch up with Jasper Pye, VP, Product at Phrasee, and John Galvin, Manager, Solutions Consulting EMEA at Cheetah Digital to find out more about the new Phrasee X Cheetah Digital integration from the experts that know it best!
Phrasee phun
Hi. We're Phrasee. And we make people money. How much money? If only there were some kind of tool where you could put in a few numbers about the performance of your email marketing program and then you'd click a button and get some kind of answer to that question! Oh wait! Find out what Phrasee could make for you.
Phrasee phun
With key email marketing performance metrics in decline industry-wide, finding ways to boost email marketing ROI is an important strategic goal for brands in 2021. Here's how to buck the trend and improve your brand's email marketing ROI in a rapidly shifting consumer landscape.
Phrasee phun
Travel has been in a tricky place but all indications, it seems, point to travel brands breaking out of the marketing holding pattern that they've been in, in the coming weeks and months. We've spent some serious time thinking about what our friends in the travel industry can do right now to prepare for the post-COVID-19 rebound to come.
Phrasee phun
With 2021 just around the corner, is your email marketing strategy ready? From personalization to segmentation and optimization to tracking, we share best practices for building an effective email marketing strategy.
Phrasee phun
This year, we are continuing our tradition and sending more bags of kindness to those in need. Find out more about why we're supporting the incredible cause that is Kindness Bags.