What is Behavior Triggered Email Marketing?
By Verity Jennings
The term "triggered" has some negative connotations nowadays.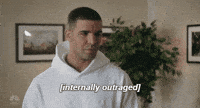 But it's not all bad.
Behavior triggered email marketing campaigns are among some of the newest ways that email marketers are staying ahead of the curve, increasing customer engagement and satisfaction and driving sales.
In a perfect marketing world, soon-to-be customers would follow a rather predictable path, taking the same steps in the same order and then make a purchase (or even a whole bunch of purchases!).
But sadly, the marketing world we currently inhabit is far from perfect. Prospective customers are different in not only what they want to buy, but in the path of how they buy as well.
Some prospects are ready to throw their money at you if your product or service fits the bill. Other prospects need a little nurturing before handing over their hard earned cash. They may want to sign up for a free trial period, get a bunch of information, or request a product sample before fully committing to a purchase. Others may have had every intention of buying the items in their shopping cart but simply needed a friendly reminder to complete the sale.
And this is where behavior triggered emails come into play.
What is behavior triggered email marketing?
Behavior triggered email marketing refers to emails automatically sent to each lead based on his or her behavior. In some cases, it's actually based on their lack of behavior.
Trigger-worthy actions can include visiting your site, opening an email, engaging with your brand's social media channels or making a purchase.
As a marketer, you have little control over what each prospect does, in what order they do it and how promptly they take action. That is unless you use triggered email campaigns to gently nudge your prospects down the sales funnel and ultimately get them to click 'buy'.
Behavior triggered emails shouldn't be confused with drip feed campaigns. Although the latter is a type of automated email marketing, this series of emails follow a specific order during a specific timeline regardless of a prospect's behavior. On the other hand, behavior triggered emails are crafted around the idea that since every prospect is engaging in a different way, they must be approached differently.
A few classic examples of behavior triggered emails
Behavior triggered email marketing follows a simple 'if – then' logic sequence.
If a customer does ABC, then the XYZ email is sent. Although this concept is inherently simple, it can quickly become complex depending on the scenarios to which you want to assign an email. Here are a few examples, in no particular order.
Welcome email
This type of triggered email is a must-have for every marketer. A new email list subscriber should automatically be sent a welcome email after signing up to set the standard of your future relationship. The email should reflect your brand's voice and overall message plus include whatever it was that you promised in exchange for your lead's email, whether that's a discount code or free download.
Onboarding email
Otherwise known as the 'get started email', it provides simple instructions for the next step or encourages users to take a specific action. It is sometimes combined into the welcome email but can be sent independently too.
Onboarding emails are commonly sent after a customer purchases a digital product. Examples include providing simple instructions on how to setup your new online money management system or teaching you the rules of a membership forum, providing a list of topics that are good conversation starters and encouraging the new sign-up to introduce him or herself.
Shopping cart abandonment email
Aside from clicking the buy button, a surefire way to know that a customer is interested in your product is that they've placed something into a shopping cart. If they don't commit to buying, then nudging them a little with a friendly follow-up email reminding them of what's in the cart can get them to complete the purchase.
Prompting return email
Inactivity speaks volumes. Perhaps your customer gradually lost interest in your item. Or they got distracted by other events in their life and simply forgot. But the result is the same: they are no longer engaged with your brand and no engagement equals no buying! However, by sending them a friendly 'reactivation email', you've put your brand back on their radar. Even if it's been months since you've last heard from them, putting your business back in front of them can do wonders for their engagement.
Transaction email
This is another must-have email. Online shoppers have been trained to expect an email immediately upon purchase that confirms their payment went through and the order has been received. In fact, if a customer doesn't see this type of email in their inbox, then they will probably think something is wrong! These emails are usually paired with 'order in stock' and 'item shipped' emails.  
Feedback request email
Feedback request emails sent after a customer has made a purchase are one way a company can learn what products are meeting customer satisfaction and what aren't. This works two fold because these reviews can be set up in such a way that they are published online and provide valuable information to prospective buyers.
Milestone email
This is a quick and easy way to re-engage subscribers who have reached a specific milestone or event with your business. It may be their birthday or the anniversary that he or she signed up with our brand. It may also be progress updates for completing certain milestones in a course or programme. It's a silly reason to say 'Hey, we're thinking of you and we hope you're still thinking about us, too!'
How does behavior triggered marketing automation work?
If you start sending a bunch of seemingly random, irrelevant messages to your email list, you'll see how many users quickly hit 'unsubscribe' or worse, mark you as the dreaded 'spam'!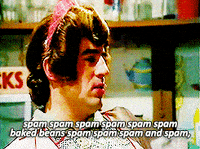 Instead, the fundamentals behind trigger email campaigns work by nurturing subscribers based on their specific interactions with your brand. By sending timely, relevant emails, you stay on your prospect's mind. This invariably leads to higher prospect engagement, more clickthroughs, higher customer sales, retention and better overall customer satisfaction. AKA: Success!
Marketers who aren't using behavior triggered marketing automation are definitely missing out, so hop to it.
Oh yeah – bet you didn't know that Phrasee has a full, real-time API suite that allows you to optimise trigger and recurring email campaigns… so yeah… that's cool, right? (Get in touch to find out more…)
Trying to get ahead of the competition?
Check out our Learning Hub for everything you'll need to know!
Take me there!