The Word Is Your Oyster: Top 5 Insights Into Travel Marketing Messages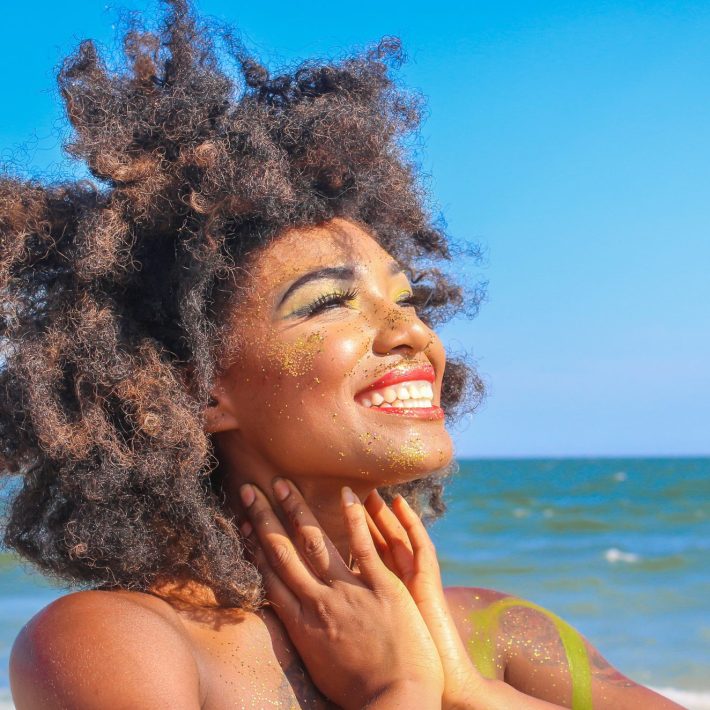 Perhaps unsurprisingly, January is the peak month for booking vacations. Holiday season is behind us, the weather is bleak, it's home to Blue Monday (apparently the "most depressing day of the year"), and the New Year gets a lot of us thinking about our travel plans for the coming months.  
That's why marketers in the travel industry like to hit the ground running – they have a captive audience, so getting the word out about your flights, hotels, and vacation deals is vital to ensure passengers book with you, not your competitors. 
But it's not just what you say – it's how you say it. We work with some of the world's leading travel brands (such as P&O Cruises, TUI, and Premier Inn), so we have some pretty fascinating data about what gets travel fanatics clicking and converting. Want to know more? Then read on… 
1. Keep it simple, sightseer
Unsurprisingly, travel customers are all about escapism. In fact, in the top 30 high-performing words found in travel messages, we find words like "beach," "island," "getaway," and "paradise." Turns out, people signed up to travel brand communications really like dreaming about far-flung destinations! Who knew! 
Travelers are also savvy when it comes to booking a bargain break, as words such as "deal" and "sale" also perform well. In these strange times – post-pandemic, but also in a cost-of-living crisis – people are keen to get away, without spending a fortune. Now more than ever before, experiment with your offer messages to reassure price-sensitive customers that they can save on their next vacay with you. 
2. Totally tropical
Some good news for travel marketers: you get to play with the fun emojis!  
Travel-specific emojis, such as the island ????️, the sun ☀️, and the bikini ???? all appear in high-performing variants, showing that it's good to be playful with your messages. If you're already talking about trips to paradise, why not double down with a palm tree ???? and a tropical cocktail ????? 
But the fun doesn't stop there – even outside the vacation emojis, we found that the party popper ????, the raised hands ????, and this cool dude ???? are among the high performers. Basically, keep it light, keep it fun, and bring the escapism to your customers' inboxes. In a sea of meeting requests and reminders about overdue dentist appointments, bring a little bit of sunshine into your customers' lives. 
3. Money money money, must be sunny
The cost-of-living crisis is making a lot of people think differently about their travel plans. Perhaps instead of multiple short breaks, customers are investing in a single big trip for the year, and customers are also shopping around between brands to get the most bang for their buck. 
Our analysis of travel brand messages shows that while sale messaging has always been pretty popular (and has only become more common since the global travel restrictions lifted), messages including a specific price are either really popular, or really not. Our data found that in summer, price messaging shoots up, while it's less popular in the winter months. January is typically the key month for travel sales, so perhaps customers are happy to browse the bargains on offer rather than responding to a specific sale price.  
This travel peak, play around with specific prices ("Travel to St Lucia for $499"), sale messages ("Sale now on! See the world for less"), or even loyalty points and miles to see what gets your customers clicking and booking. 
4. Fun in the sun
All roads point to fun for travel marketers!  
For travel agencies and hotels, the top three sentiments are impressed, appreciative, and excited. For airlines, it's impressed, appreciative, and surprising. Again, this is all about escapism – vacations are exciting and fun, so your messaging should reflect that.  
This is a great opportunity for your brand to get creative with its marketing. TUI's Head of CRM, Simon Baines, agrees:  
"At TUI, we've a good view of both customer and business communication priorities throughout the end-to-end 'customer journey,' whether that's inspiring people to search and book, preparing to go on holiday once booked, being on holiday, returning from holiday, etc." 
This is super important: travel brands have a huge number of potential customer touchpoints throughout the entire vacation journey, from browsing far-flung destinations to booking experiences after arrival. Like TUI, why not experiment with the messaging you deliver at every stage of the travel process, and get a bit playful with it to replicate the excitement around going on vacation? 
5. Don't worry, be happy
You know what doesn't work for travel brands? Pressure tactics. Kinda makes sense, right? Vacations aren't cheap, and people generally like to do their research before they book a trip. Constantly bombarding them with "LAST FEW SEATS REMAINING" or "Spring break trips almost sold out" is just going to stress your customers out – not the vibe they want when they're thinking about booking a vacation. 
Across the board for travel agencies, airlines, and hotels, we found that urgent messaging is by far the lowest performing. Instead of pressuring customers to book, entice them with visions of beautiful beaches, snow-capped mountains, and vibrant city experiences. Travel is one of the most imagination-driven sectors out there, so you have ultimate freedom to get creative with your messaging and not rely on scare tactics to get people to book.