Profanity in email subject lines: A split testing experiment
---
Worldwide, 205 Billion emails were sent every day in 2015.
In 2016, that number is expected to be even higher.
With that volume of traffic, the problem of making an email marketing campaign stand out from the crowd is becoming an increasingly difficult one to navigate.
Here at Phrasee, our goal is to use learning machines and algorithms to identify the subject line language that gets people to respond to your emails.
This is what we do.
We keep most of our intellectual property close to our chest, for obvious reasons.
See, we have split tested literally millions of email subject lines, millions of combinations of words, phrases and sentiments to understand what elicits the best responses the most consistently.
From our split testing, one data set emerged that we decided to share with the world.
We were hugely and consistently surprised by the strong statistical performance of:
Profanity in email subject lines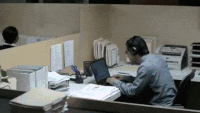 In these digital days and times, so few words are still capable of evoking an emotional response the way they used to.
Profanity, however, still has the ability to shock us.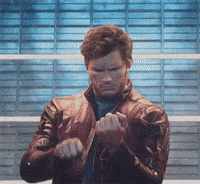 Image credit: Marvel
via GIPHY
It still stands out.
They are taboo words that we use whilst among our nearest and dearest, but that we all instinctively believe are entirely inappropriate in a business context.
But what would happen if those taboo words suddenly appeared in a context where we are simply not used to seeing them, like, say, an email marketing subject line?
Really f**king interesting statistics, that's what!
On April 1st 2016, we ran a small-scale experiment using our subject line optimisation technology to generate subject lines containing the following words:
Sh*t

F**k

F**king

A**hole

D**khead
The results were STAGGERING.
Topping the list, the word "f**king" increased open rates by a full 61.8%
Close on its heels was the word "f**k", which saw open rates jump 53.2%
"Sh*t" pushed open rates up almost 45%, "a**hole" produced a 39.6% increase, and "d**khead" finished with a very respectable 33%.
In fact, some of the email subject lines this experiment generated produced unf**kingbelievable open rates.
A few of the highest performing ones we tracked were:
"Open this goddamn email or f**k off." – Which was opened by 73.4% of recipients.
"You won't f**king believe the sh*t inside this email!" – Which piqued the interest of a full 80.6% of recipients (and, oddly, also had a 49% Click Through Rate).
"Hey D**khead! Don't miss out on this, you lobotomised sh*tlark." – Opened by 83.8% of recipients.
But the king of them all, the email subject line that caused us to pause and seriously ponder the possibility that adding profanity to email subject lines might actually be the most profitable course of action moving forward, was a simple, three word message, that incited a 96% open rate. It was:
"Go f**k yourself."
For some reason, almost no one who received an email with this 3-word subject line was able to ignore it.
We suppose that is understandable, really. If we saw that in our inbox we would probably be curious too.
The main lesson: start swearing in your f**king subject lines and a**holes will open those sh*tbags. Got it?
(Editor's note: before using these strategies, scroll up and check what day this study was conducted on…)
Trying to get ahead of the competition?
Check out our Learning Hub for everything you'll need to know!
---
You may also like:
Phrasee news
How will Apple's Mail Privacy Protection in iOS 15 affect Phrasee customers? Here's what it means for you.
Phrasee news
We are super stoked to announce our partnership with Braze. Read on to find out what's in store...
Phrasee news
We've partnered with Braze to eEnable seamless optimization of language across digital channels. Get the scoop.
Phrasee news
Phrasee announces the appointment of four new members of the leadership team, as demand for AI-Powered Copywriting continues to rise.
Phrasee team
We catch up with Jasper Pye, VP, Product at Phrasee, and John Galvin, Manager, Solutions Consulting EMEA at Cheetah Digital to find out more about the new Phrasee X Cheetah Digital integration from the experts that know it best!
Phrasee phun
Hi. We're Phrasee. And we make people money. How much money? If only there were some kind of tool where you could put in a few numbers about the performance of your email marketing program and then you'd click a button and get some kind of answer to that question! Oh wait! Find out what Phrasee could make for you.
Phrasee phun
With key email marketing performance metrics in decline industry-wide, finding ways to boost email marketing ROI is an important strategic goal for brands in 2021. Here's how to buck the trend and improve your brand's email marketing ROI in a rapidly shifting consumer landscape.
Phrasee phun
Travel has been in a tricky place but all indications, it seems, point to travel brands breaking out of the marketing holding pattern that they've been in, in the coming weeks and months. We've spent some serious time thinking about what our friends in the travel industry can do right now to prepare for the post-COVID-19 rebound to come.
Phrasee phun
With 2021 just around the corner, is your email marketing strategy ready? From personalization to segmentation and optimization to tracking, we share best practices for building an effective email marketing strategy.
Phrasee phun
This year, we are continuing our tradition and sending more bags of kindness to those in need. Find out more about why we're supporting the incredible cause that is Kindness Bags.