N Brown Accelerates Marketing Campaign Success
With over a 140-year history catering to the needs of underserved customer groups, N Brown is now a top ten UK clothing and footwear digital retailer, achieving a remarkable $1.2 billion in revenue in 2018. 
Challenge
Starting out as a traditional mail order company, the group has transformed to reflect the changing needs and consumption habits of audiences. Now 80% of its product revenue is digital. 
Success hasn't kept N Brown from looking ahead. N Brown's menswear brand Jacamo decided to embrace the power of AI technologies and chose to partner with Phrasee in February 2018 to build on its email marketing success. 
Data is at the very heart of the N Brown Group's business. It recognizes that data science empowers the organisation to give customers a better experience and this mindset has led the group to accelerate its use of AI across its brand portfolio. 
"Data is very important in marketing, so bringing in Phrasee's AI felt like a natural step."
Jenny Morris – Head of Marketing (Customer and Trading), N Brown
Solution
Jacamo wanted to utilize technology to increase online engagement with its customer base. After hearing about the awesome results that Phrasee had achieved with other retail brands, Jacamo partnered with Phrasee and has seen a 12% email open uplift and a 21% click uplift across all campaigns. Phrasee also generated a 35% open uplift in a single campaign. 
With Phrasee, N Brown's marketing team can generate multiple subject lines at the click of a button, saving the group time and money. Phrasee's platform is intuitive and easy to use, fitting seamlessly within N Brown's existing email marketing processes, according to Annand, who says: "By working with Phrasee, AI doesn't seem as daunting anymore. We want to use Phrasee on every email we send." 
"We just don't see those type of numbers on the Jacamo emails so we were really thrilled with that."
Angela Rhodes – CRM Manager, Jacamo
Impact
Since Jacamo's initial onboarding, Angela estimates that Phrasee has generated over half a million additional opens and 150,000 click-throughs across six of the brands in the group that Phrasee works with, including Simply Be, JD Williams, and Ambrose Wilson. 
Since N Brown started working with Phrasee, Phrasee has won 96% of the split tests run for all email campaigns.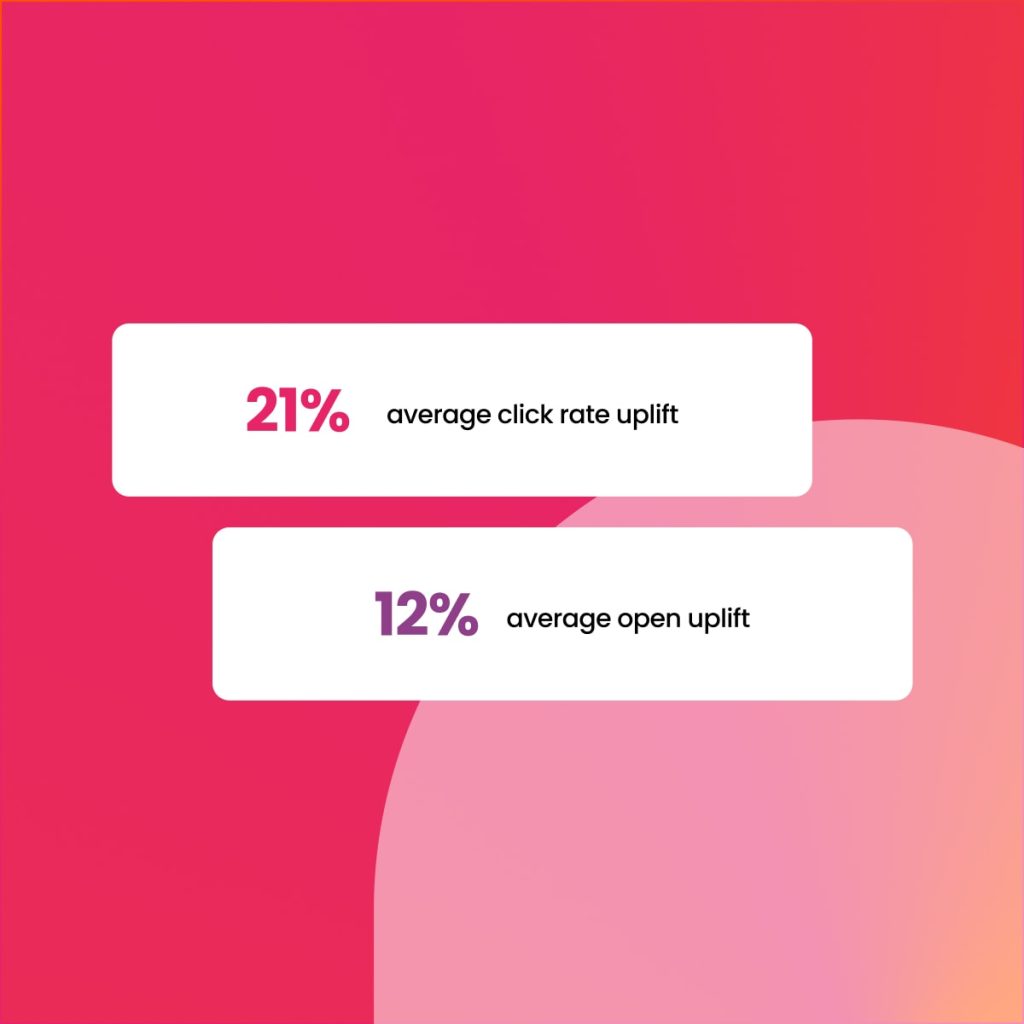 "You always think you would know better than a machine, but Phrasee has done better than we could have imagined. It took our brand guidelines and just ran with it."
Annand Patel – CRM Executive, N Brown
Inclusivity matters
N Brown's portfolio of brands take pride in providing customers with empowering, positive messages. As an inclusive retailer, focusing on the needs of underserved customer groups, such as plus-size customers and those aged 50+, N Brown's goal is to make customers feel and look amazing. Partnering with Phrasee was a natural choice as Phrasee's stance on ethical marketing aligns with N Brown's vision and values. 
The team at N Brown feels confident knowing that Phrasee's computational linguists, software developers, and customer success team are always on hand to offer advice. 
"The Phrasee team are fabulous! They are fun to work with and they made everything very easy from the first meeting onwards," says Jenny. 
"You can't tell that the language is not written by our copywriting team because it's tailored to our tone of voice, which is very important to us."
– Annand Patel