Ask the Expert: Push Notifications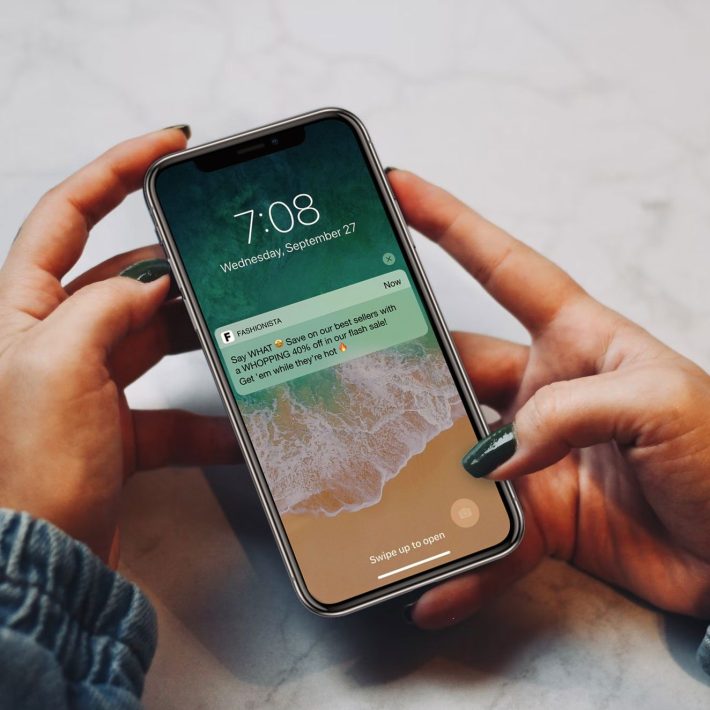 In this edition of Ask the expert, we caught up with Nick Ziech-Lopez from MessageGears.
The quest for new, exciting, and lucrative digital marketing channels has kept the marketing world exceedingly busy this past decade or so. From the new social networking sites that keep popping up with startling regularity to the ongoing shift from desktop to mobile, keeping ahead of the digital transformation curve has become a key marketing priority for the world's brands.  
Each new development, application, trend, and channel brings with it a new set of problems which must be solved and strategies which must be developed.   
Luckily for the brands of the world, the marketing industry is bursting at the seams with experts who can help them accomplish exactly that.  
MessageGears' Nick Ziech-Lopez is one such expert. Nick has invested countless hours into developing the tools and strategies necessary to make the most of the hottest new digital marketing channel of the day: push notifications.    
Nick is the Product Owner of Data and Cloud Infrastructure at Atlanta-based email service provider MessageGears. Drawing on his background in engineering and data analytics, Nick believes that ethical information collection and advanced data analysis can create a marketing environment that is both highly personalized, secure, and safe. Nick spends his time creating product roadmaps, understanding the needs of the user, and watching The Office.  
So what does Nick know about building an effective push notification marketing strategy that builds robust brand-consumer relationships and leads to the conversions modern brands crave?  
That's just what we set out to find out…
Expert Profile:
Phrasee:  For those who might not know, what is MessageGears, and how does it make life easier for brands/marketers?
Nick: MessageGears is a hybrid marketing messaging platform that allows the world's biggest brands to better send communications to their consumers. Most Email Service Providers (ESPs) require brands to share or copy their data to a central cloud database in order to send messages — we don't. By allowing easier access to data and forgoing the need to copy/share data, we allow marketers the opportunity to send better and more personalized messages at scale.
Phrasee: What are push notifications, and why should brands be using them?
Nick: Push notifications are messages sent to a user's mobile device via their mobile application. Push has proven to be an effective marketing channel because users must A) download the application and B) opt-in to push notifications from the app. This means that every push notification sent is sent to a person who has expressed an interest and taken an actual action to receive that kind of communication on their mobile phone.  
Brands should be using push notifications because they are an incredibly easy way to drive a tailored interaction with the consumer within the application. Whether you're notifying them of a marketing message, or sending transactional-based messages for updates, they have shown to be remarkably more effective than many other channels at getting consumers to engage with a brand.
Push notifications are remarkably effective at getting customers to engage.
Nick Ziech-Lopez – Senior Director of Product Marketing, MessageGears 
Phrasee: How do push notifications function differently on different operating systems (i.e. iOS vs. Android)?
Nick: The world saw the advent of brand-based push notifications when Apple rolled out iOS 3 in 2009 — and was soon followed with the Android platform in 2010. Since then, it has been largely a cat-and-mouse game between iOS and Android, wherein one will roll out a feature to push notifications and the next will follow and improve on it.
To begin, there's a fundamental difference in push notifications between the two phones - iPhones will ask the user to opt in to any push notifications, and Android phones will automatically opt the user in with every app download. This leads to a higher average engagement rate for Android users than iPhone users, but a quicker time to open for iOS users. In content, the two main markets differ in how they present notifications – you'll  typically see a lot more variability in the style and appearance of notifications on iPhones than Androids (although the features and enablements that the two push services support are nearly identical).
Phrasee: How do push notifications stack up against marketing emails in terms of performance?
Nick: We've seen that push notifications are a much more interactive way to reach out to consumers. We live in a mobile, app-forward world where a lot of these notifications get immediate attention from users — in fact, while 40% of all users view a push notification within an hour, the average time until a user opens an email is 384 minutes. This is due to a variety of factors, but I think a lot of it goes to the immediacy of a push notification — the mix of transactional and marketing messages means that most users treat notifications as something to deal with right now. Combine that with the fact that anyone receiving a push message has opted in to both the application and push messaging from the brand, and you have an incredible opportunity to provoke interaction on a daily basis. Watch out, though — all applications must provide the ability to turn off push notifications, as users are ever more likely to do.
Push is a much more interactive way to reach out to customers.
Nick Ziech-Lopez – Senior Director of Product Marketing, MessageGears 
Phrasee: How are brands falling short in their use of push as a marketing channel?
Nick: Push notifications give brands an incredible opportunity to use all of the data that users have volunteered to share with them in order to offer personalized messages that encourage interaction. However, so many brands are consistently taking the easy way out and not using that information to send the best messages they can, and blasting bland marketing campaigns that actually encourage users to turn off push notifications.
As an example, I recently purchased tickets through an application to a few different events in a few different cities while I was on a vacation. Days later, I started getting daily push notifications telling me that I could buy tickets to different events in those cities. The problem is that A) I am no longer in those cities and B) those messages were coming daily and I couldn't turn those campaign messages off. I ended up turning off ALL notifications for that app because it did not have a preference center to allow me to choose which messages I wanted to receive. By not looking at my purchase history to see that those were one-time events and by refusing to use the location data provided to them by my phone, they ended up with a sour customer who chose to sever communications with them.
This leads me back to what I think will be one of the pivotal questions in digital marketing going forward: How do companies inform users what data they will be asking the consumer to share, and what do marketers do with that data to promote an ethical exchange of information? In the case I mentioned above, the application was constantly using my phone's location data to know my approximate location and had all of my purchase history tied to my account — but they didn't use any of that information when sending me communications. I think recent legislation (GDPR, CCPA, etc.) has enforced that brands clearly communicate what data they will use and how they'll use it — I think they're currently falling short of their promises.
Phrasee: You offer marketers two separate ways to send push notifications — one supported by an in-app SDK, and an SDK-less approach. What are the differences between the two approaches, and why have two?
Nick: The majority of enterprise push notifications are sent through in-app SDKs, which are development kits that live inside the application and perform certain functions. SDKs are quite common across the world of mobile applications, as the average application contains 18 SDKs within it. Sending push notifications via SDK allows the marketer to deeply tie the notification to in-app functionality and take advantage of the SDK provider's enhanced reporting, which generally creates a compelling in-app experience for the user.
However, a growing number of marketing operations teams are declining to use SDKs in favor of a more home-grown approach — sending notifications directly to the app and building application logic to handle any in-app functionality or attribution. This approach works well for them because it allows them greater flexibility to build within the app itself and makes them less reliant on SDKs — one partner off-handedly told me that there was more SDK code in their application than app code itself!
Understanding what your organization needs and the maturity of your application development is a crucial part in knowing which camp your company belongs in.
Phrasee: Are there types of marketing or transactional messages you've found are more effective to send via mobile push rather than email, and vice versa?
Nick: Something that many brands forget is that the primary use of push notifications is to drive traffic and user engagement to the application. Oftentimes, we see brands send out marketing messages to a large group of people that are either wildly unpersonalized, or contain links that either don't resolve within the application or direct the recipient to a different place in the app from what the notification communicated.
It's important when testing notification messages to ensure that your content clearly states what interacting with the message will do, and that all of your live application versions can correctly handle and direct the recipient to the right location. Unpersonalized or out-of-context messages are bad, but directing the user to a bad application experience is worse.
Looking for more industry expertise?
Check out the rest of our Ask the Expert series.
Take me there!