Ask the Expert: Product Pioneering With Wunderkind's Mike Seruya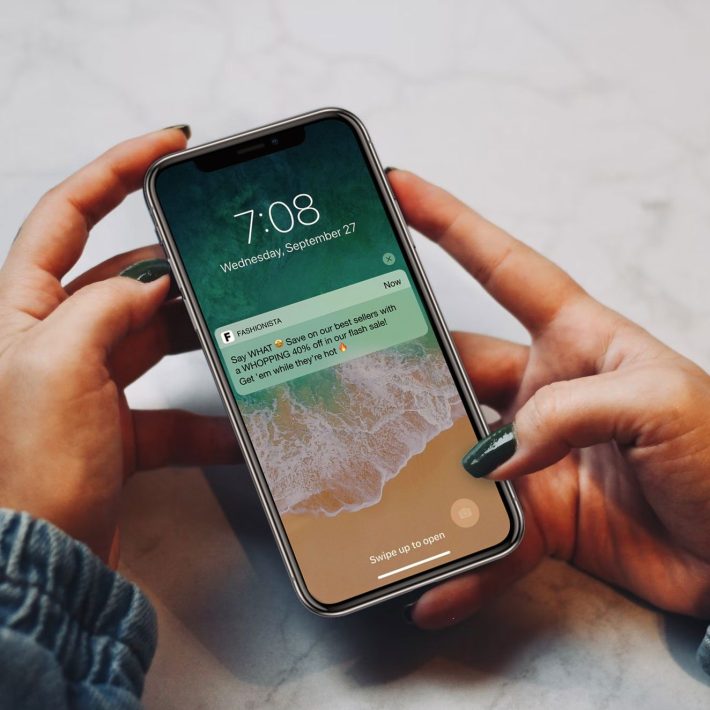 After a career spent managing products at the forefront of MarTech innovation, Wunderkind's Product Manager of Email, Mike Seruya, has done just about everything possible related to email and push marketing. As a result, he knows just about everything there is to know about how best to optimize it. How should marketers reliably measure success? Which channel is in the ascendancy? And what's so special about push? It's all here in spades. Dig in.
Phrasee: We'd love to know your back story, Mike. How did you come to land such a phabulous product role within Wunderkind?
Mike: I started my marketing career at Responsys doing everything possible related to email marketing⁠—from working with multiple clients to optimize their marketing campaigns, to analyzing performance and running testing, and writing all the code to bring their campaigns to life.
After that, I was recruited by Vivid Seats where I helped run their email and push marketing for about two years. I led their migration from Responsys to Salesforce, built out their data automation within Salesforce, and automated their daily marketing hierarchy. These efforts drove tremendous growth for the channel while other channels were seeing a dip in performance.
Most recently, I was at Groupon working to expand the functionality of their in-house email and push marketing systems. There, I worked to launch our first third-party integration with Phrasee, rolling out Send Time Optimization and numerous new triggered marketing campaigns. My time at Groupon let me bring together my MarTech experience with product management and led to me being recruited by Wunderkind.
Today I'm working with a great product team at Wunderkind as we look to unlock the power of one-to-one marketing and redefine the future of MarTech.
Phrasee: Marketers are forever trying to maximize performance without compromising what makes their brand unique and special. How can a data-driven approach help them?
Mike: How can't it help them? A data-driven approach is critical to running a successful business. The challenge for marketers is the overwhelming amount of data they are flooded with – campaign performance, customer demographics, product information, sales data, etc. The sheer volume of data available at their fingertips can make it difficult for marketers to parse through, determine what is important and develop actionable insights, especially without the right tools. A great marketer can work with cross-functional teams to identify what's working, what's not, and where to lean in, all the while being sure to balance key metrics with check metrics.
Here's a common example in marketing: Say your open rate is skyrocketing. That can be a great feeling! But before you celebrate, it's important to validate these results against your check metrics and understand the cause of the change. If you've cut your volume in half, or your unsubscribe rates are out of control, then your open rate performance might not be delivering what is indicated at face value. This is the place where marketers need to practice taking a step back and be honest with themselves about their performance if they really want to drive value.
"A great marketer can work with cross-functional teams … being sure to balance key metrics with check metrics."
Mike Seruya – Email Product Manager, Wunderkind
Phrasee: How important is it that brands build consumer trust, and what role does technology have to play in that?
Mike: A company's brand is a huge part of building and maintaining consumer relationships. Traditionally speaking, a company's 'brand' tells a customer who a company is and what it stands for. Now, this concept goes well beyond 'voice' to be inclusive of the total ecosystem of experience and community.
Technology enables companies to share and reinforce their brand across more channels than ever before, expanding the way customers can interact with their favorite companies. As MarTech gets more powerful and we see companies learn more about each unique customer, we'll see brand voices tailored to individual customers and channels. The overarching brand will still exist for larger companies that span multiple swaths of customer segments, but their brand voice will be more personalized at a one-to-one level for both customers and the products that interest them.
Wunderkind is already on this path, as our technology is backed by a powerful 'Identity Network' that turns anonymous traffic into identified users. By understanding site traffic and tailoring recommendations, messaging, and promotions, brands will become both broader and more inclusive, which in turn will only strengthen their customer base.
Phrasee: Is push marketing unique because of its directness? Why should marketers be investing in a killer push strategy?
Mike: Push marketing is unique because it is a direct line to your best customers. Someone who is receiving a push notification is already somewhat invested in your brand, and they tell you that by installing your app and allowing push notifications. Not only that, but you also now have access to a more significant amount of information about said consumer⁠—device info, more options for tracking their engagement with your brand, and possibly even their exact location if they choose to share it. All this means you can now better create one-to-one experiences for a customer.
Push allows you to keep your customers engaged with both your brand and app on a regular basis. For publishers, this is especially crucial, as many leverage push multiple times a day to keep readers engaged with different articles.
Since iOS and Android provide limited feedback on what messages are ignored by a user, finding the sweet spot of push notifications for your products can be a difficult balancing act. This makes it even more important to invest heavily in testing and strong monitoring to make sure you're maintaining engagement and watching for any signs of audience fatigue through the metrics you have available.
Phrasee: Do you think cart abandonment revenue gets enough attention from marketers? What's the #1 thing they can do to retrieve it?
Mike: Cart abandonment is almost always the highest performer, so marketers, particularly those in the email space, tend to focus on it a lot. However, there is an opportunity to drive more cart events (purchases or not) throughout the entirety of the customer journey. Wunderkind's identification technology helps our clients understand what their customers are doing with their behavior on-site, like purchase and browse data. This data is then used to inform a full-funnel marketing strategy, from those lower intent modules like welcome emails to the guaranteed performance of cart abandonment, helping clients to drive more revenue than if they had focused on cart alone.
In terms of the best option to make sure users actually get their cart emails, the number one must is identifying these users. For most websites, less than 5% of site visitors log in, making it hard to know who is doing what on your site. Doing what you can on-site to get a larger segment of customers to log in and provide their email addresses and so on is the first step to having a strong, targeted marketing program. Our technology at Wunderkind provides added value in this space as we help our clients identify the anonymous website traffic that they are unable to capture, helping them deliver more cart emails.
"Doing what you can on-site to get a larger segment of customers to … provide their email addresses … is the first step to having a strong, targeted marketing program."
Mike Seruya – Email Product Manager, Wunderkind
Phrasee: The delicate ecosystem of digital channels is always shifting… which channels do you think are in the ascendancy right now?
Mike: Without a doubt, SMS is the channel experiencing the most velocity right now. Though this channel has been around for quite some time, it has really seen a significant spike these last few years as marketers look to other ways to be top of mind with customers. This is certainly the case for Wunderkind. Our product works alongside mail to deliver better performance and returns by scaling our customers' one-to-one messages and list growth without cannibalizing revenue across channels. The power of SMS lies in the frequency and prominence of these messages, which are delivered directly to a user. Unfortunately, there are also character count, link and image regulations that force marketers to communicate in a succinct way, limiting what can be communicated easily in this way.
I think we'll see a lot of this expanding beyond to other, more robust messaging apps that have a lot of the same visibility with more options for future functionality. You're probably already seeing brands leveraging the Meta messaging apps (Facebook Messenger, WhatsApp, Instagram) to engage with customers. I believe we'll see a large expansion of messaging app marketing usage and functionality in the next few years, as these channels aren't as limited as SMS in what and when you can send content.
Phrasee: What do you think is the number one goal for marketers today? Is it better ROI or is it something deeper?
Mike: Marketers ultimately get graded on delivering revenue. Revenue is a critical company goal, but if it becomes the singular goal driving marketing decisions, then it can lead to tunnel vision. Instead, the best way for marketers to deliver that revenue for their company is to make driving engagement their goal. It's no secret that meeting customers where they are at and delivering personalized content is key to building a successful brand. This is why the best marketers go beyond producing content purely with the goal of selling products in favor of using content to help build relationships and establish trust with their customers.
Thanks, Mike. This last question is rhetorical: Is there anything you don't know about digital marketing?  
Looking for more industry expertise?
Check out the rest of our Ask the Expert series.
Take me there!