The untimely demise of Myspace
Myspace was once a giant.
At its peak between 2006 and 2008, social networking pioneer website, Myspace, had surpassed Google as the most visited website in the United States, attracting upwards of 70 million monthly unique visitors.
Myspace and its parent company, Intermix, had been bought by Rupert Murdoch's Newscorp in 2005 for $580 million dollars, making company founder "Myspace Tom" a very rich man and inadvertently saving him from possible financial ruin.
At the time, the $580 million sale price made a lot of sense. Myspace was positioned to remain at the forefront of a turn of the millennium internet phenomenon, the likes of which we may never see again; the social media revolution.
In 2006, the site's first year under Newscorp control, traffic to the site nearly doubled.
With a massive head start on other social media sites and the backing of the world's largest media conglomerate, Myspace appeared ready to take over the world and win the internet forever.
But it wasn't to be…
Barely 3 years later, in May of 2009, upstart competitor site Facebook had surpassed Myspace as the most visited social media site on the internet and Myspace began slowly circling the drain.
So what went wrong?
The demise of Myspace
Image credit: Paramount Pictures
In 2003, Tom Anderson and Chris Dewolfe, co-workers at an online marketing firm called EUniverse, frustrated by the limitations of social media pioneer site Friendster dreamed up a concept for a similar online networking website. One with more freedom for the user to build their page the way they wanted.
People loved it.
Personalised pages, including custom backgrounds, songs that users could choose to start playing as soon as their page was viewed and the ability to upload photos of themselves and their friends having fun for all to see appealed to the collective egos of millennials on a scale few had dared to imagine.
The company recruited youth icons, from bands to bikini models, to set up pages, creating a powerful cross-promotional medium that proved to be a marriage made in heaven.
The site's page ranking quickly skyrocketed, drawing the keen interest of an army of investors.
In 2005, Rupert Murdoch's Newscorp purchase of the company launched it into the mainstream and what had once been the exclusive domain of the young began to attract a whole new audience.
Newscorp and Murdoch, being the hip young mavericks that they were, immediately began to greedily look for ways to monetise the site and recoup their huge investment.
This massive pressure to monetise drove a series of ill-conceived and ill-advised advertising decisions, which affected the punk-rock aesthetics of the site, previously its trademark.
Suddenly a person's page, which many viewed as a direct reflection of their personalities, might contain a weight loss advertisement with a photo of a big fat gut hanging over the waistline of an undersized pair of pants or a dental ad with a photo of a disgusting set of teeth.
Then, in 2006, when Newscorp made a 3 year, $300 million deal with Google, making it the exclusive search engine provider for Myspace, ads on the site effectively doubled and things went from bad to worse.
The site became far too cluttered with advertising and users began to get really frustrated.
At the same time, the user experience on Myspace began to stagnate. Updates and improvements that would have improved the site's user interface were scrapped or delayed if they would reduce page views and hurt the bottom line in any way.
In place of these much needed improvements to the site's core product, Myspace's development team focused on complicating the stick by building unnecessary and clunky features to the site, many of which had no appeal to its users.
On top of all this, a media firestorm over fears that sexual predators were cruising Myspace for potential victims left the website's staff scrambling to do damage control and allay the public's fears, lest they lose the coveted teenager demographic to parental veto power.
This focus on putting out fires, coupled with the development team's short-sighted approach, drove up profits in Myspace's immediate future but slowly laid the groundwork for an increasingly discontented user base to begin looking for an alternative.
They found one in Facebook, who had been watching all the while, licking their collective chops as Myspace slowly dug its own grave.
Facebook saw massive growth between 2008 and 2009, tripling its user base to over 300 million.
Many of these were former Myspace users, curious about this new platform and disgruntled over Myspace's stagnation and deteriorating user interface.
By 2009, Myspace users had begun to jump ship to Facebook en masse.
Myspace was dying.
In 2010, in a last ditch effort to rescue their product, Newscorp attempted to re-brand Myspace as a social entertainment site, focusing on music, film, celebrity news and TV.
But no one cared.
The site had alienated its users, destroyed its own brand and become an afterthought.
By 2011, Myspace was up for sale for $100 million and a frustrated Rupert Murdoch was prepared to swallow a $480 million loss.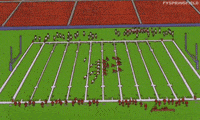 Image credit: 20th Century Fox
But there were no takers.
Not one.
In desperation, Murdoch and Newscorp eventually accepted a lowball $35 million bid from Specific Media (backed by pop star Justin Timberlake) who attempted a relaunch in 2013. Newscorp retained some stake in Myspace, but Timberlake would now be steering the ship.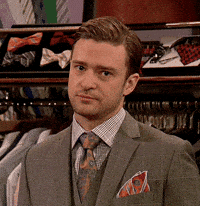 And so he did.
As of October 2013, Myspace claimed to have 36 million active users. Not bad, but a far cry from where many believe the company could have gone if a few things had been done a bit differently.
Timberlake's Myspace re-brand, although by no means a smashing success, was successful enough to catch the attention of media juggernaut Time Inc., which after suffering losses of over $800 million in 2015, was looking for something hip to bring it into the modern age and right the ship.
Time Inc's purchase of Myspace in February 2016 represents not only another huge payday for Mr Timberlake, but also a legitimate chance for Myspace to claw its way back into the game.
Either that, or its just one drowning man clutching onto another drowning man for buoyancy.
Image credit: New Line Cinema
Time will tell, we guess…
Sign up to Phrasee's weekly newsletter. It's awesome. We promise.