Phrasee pheatures: meet Simone Trubian
Profiles in awesomeness: Meet Phrasee "Technical Lead" Simone Trubian
Phrasee is a special company.
Why? Some people might say it's because of our industry-leading artificial intelligence marketing language generation and optimisation technology, or the ever-growing list of brands availing themselves of our services and singing our praises. However, those people would be wrong.
What really sets Phrasee apart are the amazing people that show up, day in and day out, to help us grow our brand, deliver amazing service to our customers, and make our cutting-edge AI tech work.
One of those amazing people is Simone Trubian.
Simone Trubian is Phrasee's Technical Lead.
What does Phrasee's "Technical Lead" actually do? We'll let Simone explain (with characteristic humility):
"I actively develop some of the products used by our clients and provide technical supervision to the product team."
The "products" Simone is referring to are the bespoke, unique artificial intelligence algorithms offered to every single one of Phrasee's clients. These bespoke algorithms are specifically designed to not only reflect a brand's individual brand tone of voice, but also to generate and optimise marketing language that caters to the unique tastes and preferences of that brand's audience. As Phrasee's technical lead, Simone ensures that our AI technology delivers consistent, high-performing results that deliver robust ROI for each and every one of our clients.
That's no mean feat, but luckily for us, Simone is up to the task (and always has been). It's all part and parcel of being a key team member for one of London's hottest scale-ups.
Sure, Simone Trubian may cut a tall, stylish figure as he glides around the Phrasee office in perfectly fitted clothes, but there's much more to this budding tech dynamo than meets the eye.
Let's find out what's going on in that big, juicy brain of his…

Simone Trubian fact sheet:
Place of birth: Varallo Sesia, Italy
How long with Phrasee: Since October 2016
Favourite day off activity: Cooking a sumptuous meal
The best thing about working at Phrasee: My workmates
Favourite quote: "Remember, if you ever need a helping hand, it's at the end of your arm, as you get older, remember you have another hand: The first is to help yourself, the second is to help others" – Audrey Hepburn
Biggest pet peeve: Lack of style (yes I am Italian)
An interesting thing about you: I own a vintage motorbike that I never use.
Describe yourself with a gif: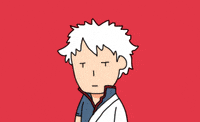 An interview with Simone Trubian
How did you find your way onto the Phrasee team?
I was working as a contractor in a company that is part of one of our investors. My contract was coming to an end and by coincidence a recruiter pitched me this small startup that was developing an AI system that generated language. That perked my interest right away so I had a phone interview with Neil and then an interview with Parry and Vic. Next thing you know I was on the Phrasee plane.
What have you learned since joining the Phrasee team?
Putting the client's needs first. Phrasee's clients are big companies and each and every email they send with our language counts. One has to be willing to accommodate the client's specific need and go the extra mile. In doing so though one still has to keep an eye on the bigger picture and ensure that one client's need doesn't impact negatively all others. It's a fine balancing act.
What makes Phrasee special as a company?
That we actually do what I was saying in the previous answer.
Why should brands use Phrasee?
Phrasee is an AI system capable of doing things that people cannot do. This is not bad AI that will put people out of jobs or Skynet that will kill us all but it's a great tool that marketing people can use to improve their results.
What is your favourite thing about working at Phrasee?
I really enjoy working with my colleagues. The product team has scaled up recently and I'm really enjoying the way we're building the team, how open-minded we are and how we help each other in a collaborative manner.
What's it like working with AI?
Tricky. Software development is all about logic so things tend to be very crisp, a bug is wrong and a program that does what is supposed to is right. AI on the other hand is based on statistics so everything is on a grey scale. This makes developing and testing AI systems as much an art as a science.
What does Phrasee's AI do for brands?
Phrasee helps brands communicating to their audiences in an engaging manner. We can fine tune the language to different effects such as re-engage customers or help the client's bottom line.
What's the most exciting thing going on in your life today?
Summer is here and just the idea of being out having barbecues in the sun puts a smile on my face.