Email marketing for the world's most controversial athletes
The modern professional athlete is the ultimate brand.
The adulation showered upon them by an adoring public, if utilised and marketed correctly, translates to money, money, and more money.
Just ask Michael Jordan.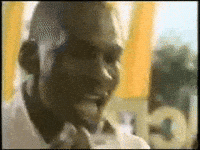 Image credit: AdWeek
via GIPHY
But, how exactly do you "brand" a person?
And, once you do, what happens when that person does what people have been doing since time immemorial and messes up?
What if they cheat, commit a crime, or publicly say something outrageous?
What happens to their brand then?
We here at Phrasee, being outside the box thinkers, see an opportunity.
What if these athletes, rather than worrying about the "damage" such scandals do to their brands, embraced them instead, and used these gaffe-ortunities(tm) to market themselves in a different way, via Email?
Could our technology, which increases open rates and clicks by as much as 417%, help to make such a campaign successful?
Probably.
But no one has asked us yet, so all we can do is speculate…
What would the subject lines for such a marketing campaign look like…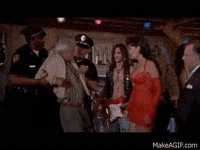 Image credit: Paramount Pictures
via GIPHY
Email marketing for the world's most controversial athletes
Luis Suarez
Uruguayan football phenom who has been caught biting opposing players on no fewer than 3 separate occasions… 
Image credit: Adidas
via GIPHY
"Which toothpaste brand keeps my chompers so strong and sharp that they cut through human flesh like warm butter? The answer might surprise you!"
Tom Brady
Who was caught arranging the deliberate deflation of balls (thus making them easier to throw/catch) prior to the 2014 AFC championship game…
"Yeah, I cheated. Now, how about some deep discounts on iPhone accessories?"
David Beckham
Who has spent almost his entire life living in the tabloids, with an apparently loose grasp on reality…
Image credit: Calvin Klein
via GIPHY
"Several more photos of me wearing designer underwear to add to your vast collection"
Lance Armstrong
Who sullied his legacy as possibly the greatest cyclist of all time when he admitted to using performance-enhancing drugs in an interview with Oprah Winfrey in 2013…
"10 reasons I only use Monoject Brand syringes"
Tiger Woods
Who's squeaky clean image was tarnished when he was exposed as a serial philanderer during a domestic dispute with his wife, who chased him out of their house with a golf club…
"Many infidelity websites claim to offer complete anonymity. Link enclosed to one which actually does…"
Lewis Hamilton
Who is under fire for "inconsiderate, disrespectful and sexist" post race behaviour after repeatedly spraying any women in the face with champagne, after victories, whether they liked it or not.
Image credit: Mercedes
via GIPHY
"My list of the 5 best Brands of Champagne to spray in chicks faces'. Numbers 1 – 5 may surprise them."
Cristiano Ronaldo
Who fathered an illegitimate son with an unknown American woman, and then paid her 5 million pounds to go away, keep quiet, and agree to give him full custody…
"I've learned from my mistakes, and you can too! Read about why I switched to Trojan Condoms and never looked back!"
Wayne Gretzky
Who, despite being the greatest ice hockey player who ever lived, and a peerless Canadian icon, had his name misspelled whilst being publicly honoured by Tottenham Hotspur…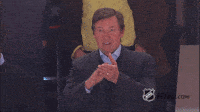 "Want to know why I've decided to become an Arsenal supporter?"
Zinedine Zidane
Who appeared to completely lose his mind during the 2006 World Cup final, head-butting a rival player and getting himself expelled from the most important game of his life… 
"Nothing cuts through my uncontrollable rage quite like a cold Smirnoff Ice."
Sign up to Phrasee's weekly newsletter. It's awesome. We promise.