Email subject lines for children's stories
A World Of Email Subject Lines…
Here at Phrasee a strange thing has happened to us over our first year in the field of email subject line optimisation.
The more email subject lines we look at (and believe us, there have been a lot), the more we begin to see everything in email subject line terms.
We've touched on this in our blog before…
We've looked at email subject lines for Oscar Winners, Grammy Winners and even US Presidential candidates.
But there's more. Much more.
So many areas of our lives and culture that can be analysed and broken down into optimised subject line language bites.
Frankly, it's just not something we can stop doing, even if our CEO, Parry Malm, suggests that we may be "over-egging the joke".
We still find it funny and interesting.
And we know we are not alone.
We know this because we find things like this from webcomic xkcd.com:
Awesome stuff.
So, with all due respect to Mr. Malm, we'll just keep subject-lining things and talking about it, and writing about it.
Because, if you think about it, this is all really his fault anyway for starting the company, employing us and slowly turning us all into an army of subject line-bots who are awesome at just one thing.
Anyhoo…
It all started in our childhoods:
Email Subject Lines for our favourite Children's Stories
Where the Wild Things Are
"Don't miss out! Your last chance to get tickets to the Wild Rumpus! Only a few remaining!"
Charlie and the Chocolate Factory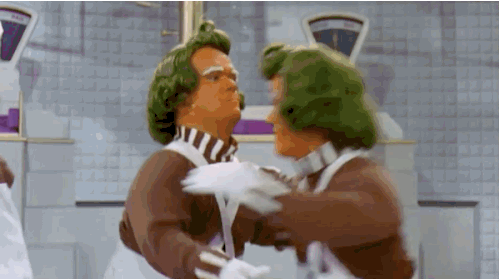 Image credit: Paramount Pictures
via GIPHY
"Oompa Loompa hair style tips straight from the source (EXCLUSIVE!)"
Charlotte's Web
Image credit: Paramount Pictures
via GIPHY
"15 Unusual Animal Friendships that will melt your heart"
The Cat in the Hat
Image credit: Universal Pictures
via GIPHY
"What would you do if your mother asked you?"
The Very Hungry Caterpillar
"Gluttonous Caterpillar Binges for 5 days, you won't believe what happens next! (VIDEO)"
Peter Rabbit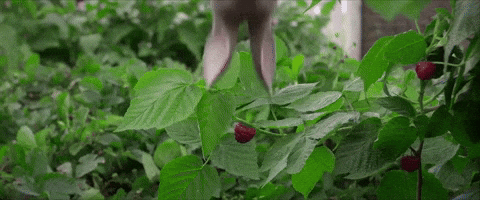 Image credit: Columbia Pictures
via GIPHY
"The 5 amazing medicinal powers of Parsley"
Everyone Poops
"Incredible poop photos you don't want to miss! (18+ Only!)"
Stuart Little
Image credit: Columbia Pictures
via GIPHY
"Ever seen a mouse drive a car?"
Sign up to Phrasee's weekly newsletter. It's awesome. We promise.