What you need to know about machine learning – part 3
---
Part 3: how does machine learning work?
If you have already read part 1 and part 2 of our machine learning series, you are already well on your way to becoming a machine learning expert. If not, you should read them now.
A supervised learning machine is a lot like a toddler.
You can't do this to a toddler, though:
Well, we suppose you could… But you probably shouldn't.
*Note from the Phrasee legal team: Do not do those things to a toddler*
Also, toddlers sometimes do this: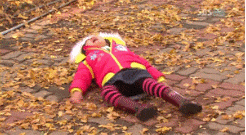 If a learning machine behaves in this way, somebody messed up real bad.
But we digress.
A toddler, like a learning machine, explores and learns about its world through an exhaustive process of trial and error.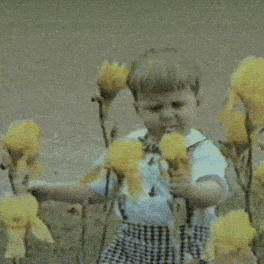 They have a limited set of data, in this case, pertaining to balance and remaining upright. When they are presented with a new scenario, like a slippery surface, each must adjust their behaviour to account for the new information.
The next time they encounter this situation, they apply the new data they received during the previous encounter, and, presumably, navigate the situation more effectively than they did the first time around.
This process is called "learning".
Remember our definition from part 1: what is machine learning? If not, here's a reminder:
A computer program is said to learn from experience "E" with respect to some class of tasks "T" and performance measure "P" if its performance in tasks "T", as measured by "P" improves with experience "E"
Granted, the world of the learning machine is vastly more limited, but the same principles apply.
In this analogy, the programmer is the learning machine's parent.
The issue for the parent and the issue for the programmer is essentially the same: How exactly does one explain all the fine points of how to walk on ice/snow?
You can't.
You just have to let your kid/robot fall down a couple of times and figure it out on their own.
Image credit: Walt Disney Pictures
via GIPHY
For the child, the adjustments will be a bit more intuitive.
For the learning machine, which lacks intuition altogether, the adjustment process will be more clunky, and probably involve a lot more slipping and falling.
In the end, in theory, both will end up in the same place, strutting around on slippery surfaces like the cock of the walk.
Of course, Atlas the snow-walking robot is an extreme case. Most machine learning is currently dedicated to the completion of much more mundane tasks, but the process is still essentially the same.
Machine learning is the process of a machine attempting to accomplish a task, independent of human intervention, more efficiently and more effectively with every passing attempt.
Since we are talking about Supervised Learning here (which you will no doubt remember from part 2 of this series the three types of machine learning), we can assume that the machine has been given clear parameters for what is considered a positive result and what is considered a negative result.
All that is left for the machine to do is try thousands, or even millions, of different ways to achieve the positive result its human handlers have requested, inching ever closer to a perfectly efficient solution and adjusting for changing external factors as it goes.
And this, ladies and gentlemen, is where our analogy falls down.
The machine will (we hope) remain 100% dedicated to doing exactly what we've asked it to do forever.
The toddler?
Good luck with that.
Trying to get ahead of the competition?
Check out our Learning Hub for everything you'll need to know!
---
You may also like:
Phrasee news
How will Apple's Mail Privacy Protection in iOS 15 affect Phrasee customers? Here's what it means for you.
Phrasee news
We are super stoked to announce our partnership with Braze. Read on to find out what's in store...
Phrasee news
We've partnered with Braze to eEnable seamless optimization of language across digital channels. Get the scoop.
Phrasee news
Phrasee announces the appointment of four new members of the leadership team, as demand for AI-Powered Copywriting continues to rise.
Phrasee team
We catch up with Jasper Pye, VP, Product at Phrasee, and John Galvin, Manager, Solutions Consulting EMEA at Cheetah Digital to find out more about the new Phrasee X Cheetah Digital integration from the experts that know it best!
Phrasee phun
Hi. We're Phrasee. And we make people money. How much money? If only there were some kind of tool where you could put in a few numbers about the performance of your email marketing program and then you'd click a button and get some kind of answer to that question! Oh wait! Find out what Phrasee could make for you.
Phrasee phun
With key email marketing performance metrics in decline industry-wide, finding ways to boost email marketing ROI is an important strategic goal for brands in 2021. Here's how to buck the trend and improve your brand's email marketing ROI in a rapidly shifting consumer landscape.
Phrasee phun
Travel has been in a tricky place but all indications, it seems, point to travel brands breaking out of the marketing holding pattern that they've been in, in the coming weeks and months. We've spent some serious time thinking about what our friends in the travel industry can do right now to prepare for the post-COVID-19 rebound to come.
Phrasee phun
With 2021 just around the corner, is your email marketing strategy ready? From personalization to segmentation and optimization to tracking, we share best practices for building an effective email marketing strategy.
Phrasee phun
This year, we are continuing our tradition and sending more bags of kindness to those in need. Find out more about why we're supporting the incredible cause that is Kindness Bags.