Phrasee's phavorite marketing tweets of the month: September 2018
---
Summer is over…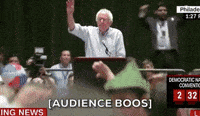 Boo indeed.
Let's forget lamenting the end of our phavorite season for a moment though. We have bigger fish to fry.
The Festival of Marketing 2018 is just around the corner, and we here at Phrasee are very, very excited. Not just because British broadcast legend Louis Theroux – one of the coolest human beings in the history of the world – is headlining the event. We've been busy preparing something pretty cool of our own for this year's Festival of Marketing event: an immersive, mind-blowing Phrasee experience room in the North Vault courtyard. We're calling it "The Phraseeum", and it's going to be awesome.
But just because the Phrasee squad has been preoccupied prepping for the Festival of Marketing doesn't mean the digital marketing world has stopped spinning. There were still plenty of campaigns to build, emails to send, and tweets to tweet.
Let's see how we did this month…
We dropped truth bombs… 
Very true: Personalisation in email is not always means relevance. #emailgeeks @jencapstraw #DSCHI

— Dmitry Kudrenko (@dkudrenko) September 26, 2018
Even when most people wouldn't understand them #notourproblem…
Outlook 07 & 10 render bolded uppercase letters as a tiny bit less bold than 13 & 16. Must have the boldness levels the same? Wrap text in an h1 tag and use Outlook specific styles (<!–[if (mso 12)]> and <!–[if (mso 14)]>) to increase the font-size of h1 by 1px. #emailgeeks

— Anne Tomlin (@pompeii79) September 25, 2018
We stuck up for the much-maligned millennials (with a little help from She-Ra)…
We want to blame the millennials for everything. But they love email and are the top demographic who are engaging with email right now!

— @jencapstraw, co-founder of @WomenOfEmail #WIDNatCon18 #EmailMarketing pic.twitter.com/6eKaQcisey

— Women in Digital USA (@WomenInDigital) September 13, 2018
and GIFed our way to relief when things didn't go our way…
When you work in #emailmarketing, and your ESP isn't working 💌 #emailgeeks pic.twitter.com/dt4AuNqFtC

— Melanie Kinney (@melaniebeth_) September 24, 2018
Whether those snooty balloon shop employees labeled us mega-nerds or not, we ordered those "We love email" balloons anyway…
It's a wrap! Thanks #emailgeeks for making this #LitmusLive a special one. And a special thank you to our speakers for sharing their knowledge and passion for email. 💌 pic.twitter.com/8reZN6iIbz

— Litmus (@litmusapp) September 19, 2018
Because ain't no party like an emailgeeks party…
Thanks to @phrasee for the thrill of a helicopter ride over the Thames. Can't wait to see what never-dull, always-awesome Phrasee will do next! #digitalmarking #emailmarketing pic.twitter.com/ZAaOOegD8F

— Marina Gask (@MarinaGaskMedia) September 7, 2018
Some sold companies…
It's official: @Adobe acquires @Marketo for $4.75B https://t.co/f223auCLob #emailgeeks pic.twitter.com/g4VlL0Rk6u

— Kevin Mandeville (@KevinMandeville) September 20, 2018
Others sold t-shirts…
Official Apparel for #Emailgeeks! T-shirts go on sale Tuesday! @EmailTees #Emailgeekshttps://t.co/RjL5xgQAGG pic.twitter.com/OYpQocmnmK

— Taxi for Email (@TaxiforEmail) September 17, 2018
We achieved next-level emoji use…
🍂🍂🍂🍂🍂 PLEASE 🍂🍂🍂🍂🍂 PAY 🍂🍂🍂🍂🍂 ATTENTION 🍂🍂🍂🍂🍂 TO 🍂🍂🍂🍂🍂 MY 🍂🍂🍂🍂🍂 SUPER 🍂🍂🍂🍂🍂IMPORTANT 🍂🍂🍂🍂🍂 MARKETING 🍂🍂🍂🍂🍂 EMAIL 🍂🍂🍂🍂🍂 THAT 🍂🍂🍂🍂🍂 I 🍂🍂🍂🍂🍂 RUSHED 🍂🍂🍂🍂🍂 OUT 🍂🍂🍂🍂🍂 THE 🍂🍂🍂🍂🍂 DOOR 🍂🍂🍂🍂🍂 🍂🍂🍂🍂🍂

— Sara McNamara (@ifeellikemacmac) September 25, 2018
And next-level memeing…
yeah sex is good but have you ever used a wysiwyg editor that doesn't screw with your code

— Elliot Ross (@iamelliot) August 31, 2018
All the while striving to make our awesome industry better…
Unsubscribe is a one-step action.
No forms.
No sad puppies, babies, founders.

If ya wanna ask questions or allow me to subscribe again because I mistakenly found your inaccessible link and jumped through five hurdles to click submit, fine.

But do it after you confirm my unsub.

— Tatiana Mac (@tatianatmac) September 26, 2018
Because we know who we are, even if others at times may not…
Email's not print and print's not email! There. Said it. Phew! #EmailGeeks

— Beyond the Envelope™ (@Paul_Airy) September 18, 2018
So tweet on, you email marketing stalwarts. We'll be watching as always, and we'll see you all in October!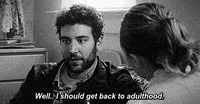 Trying to get ahead of the competition?
Check out our Learning Hub for everything you'll need to know!
---