Phrasee's phavorite marketing tweets of the month: October 2018
---
October has been the rockin'est month of the year (so far).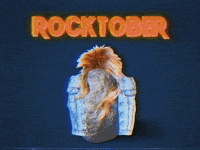 And with good reason.
It's not just because of Hallowe'en. There are many things that upped October's rock factor this year. The Festival of Marketing, the year's most anticipated marketing event was a screaming success yet again, Our Emotions Matter campaign went live and made marketers the world over pause and reflect on how they are impacting their fellow humans, and a new season of Making a Murderer was unleashed upon the public causing procrastination matrices to skyrocket.
Meanwhile, the world's marketers continued to churn out groundbreaking and exciting campaigns and quality tweets, as we are wont to do.
Let's see how we did this month…
We celebrated milestones (well done, WOE!)
The @WomenOfEmail community is ON FIRE over the last month with more than 13k posts, comments and reactions! 🔥🔥🔥And our friends at the #emailgeeks slack have seen 14k posts in their public channels! Best part? Both are free to join for vendors & brands. #EmailMarketing pic.twitter.com/sttzUfuzwy

— Jen Capstraw (@jencapstraw) October 19, 2018
We bore witness to the marketing conference get of the decade (go ahead, name a more intriguing keynote speaker)…
'We are not so different from each other' @louistheroux shares his career learnings from the @FestofMarketing #Fom18 https://t.co/gLHyjnYb4w pic.twitter.com/1jOMom8pPm

— Journalism.co.uk (@journalismnews) October 11, 2018
We dipped into our strategic squirrel reserves to grab social media user attention…
Native and Creative #BeEffective @decocre #marketingdigital #webdesign pic.twitter.com/UBXtT3XyJl

— Decocre Design and Software Services LTD (@decocre) October 12, 2018
And our strategic Britney Spears reserves (obv)…
Happy Monday #emailgeeks. At Mailjet, we're @britneyspears fans. #BritneyIsComing #Ughhermind pic.twitter.com/AEHgG2Ivum

— Mailjet (@mailjet) October 22, 2018
We spared no expense…
Ah 1p less! Such a bargain! Smh! 😐#Sainsbury #Marketing 🤨 pic.twitter.com/3824p1X7GM

— @nthe@ mendes (@AntheaMendes) October 22, 2018
And branded ourselves however we wanted to brand ourselves…
The inspiring story of @jasonportnoy I Tips for eCommerce I The value of asking https://t.co/aSpgQTDSpL via @BIYFmarketing #ecommerce #digitalmarketing pic.twitter.com/H07M0D0IFg

— Bob Low (@bobthinkz) October 21, 2018
There were easter eggs needing discovery…
I found this in the Emarsys site code while inspecting something #emailgeeks pic.twitter.com/CvLYIjNorg

— Becs 💀Purchased Lists💀 Rivett-Kemm (@becskr) October 16, 2018
Pop stars needing memeing…
You know who to talk to 😏 #marketing #marketingagency pic.twitter.com/T3CaPfjOQL

— ThrivePOP Media (@thrivepop) October 22, 2018
Metrics needing measuring…
"Clicks, opens and conversions" are the most measured metrics (in order). Conversion tracking has challenges, so we're left with clicks/opens often #eis18 #emailgeeks

— Elliot All Image Email 🎃 (@iamelliot) October 17, 2018
And yummy metaphors needing… metaphoring?
Making the AI marketing journey a piece of cake – @martech_today https://t.co/e73U2Fj0FD #ArtificialIntelligence #AI #AIMarketing #data #machinelearning #digitalmarketing pic.twitter.com/D8Vwssl4wd

— dbmms.io (@dbmms_io) October 18, 2018
Because if we didn't keep our fingers on the pulse of the internet and tweet bleeding-edge gold…
Getting in early on this meme pic.twitter.com/rPrnVzsZ0y

— Justin Duke (@justinmduke) October 7, 2018
All the while keeping our mighty, influential industry as honest as we could, just who the heck would?
"As the volume of daily decisions increases, worryingly, the time, effort and anxiety about making the right choice drastically increases."@Alexayin talking about the paradox of choice with @ParryMalm today at @FestofMarketing – thanks for inviting us to the #Phraseeum! #FoM18 pic.twitter.com/riJJnlpha3

— Media Chain (@media_chain) October 11, 2018
So tweet on, marketing rockstars! We'll be watching, as always, and we'll see you all in November!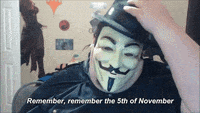 Trying to get ahead of the competition?
Check out our Learning Hub for everything you'll need to know!
---