Phrasee's phavorite marketing tweets of the month: October 2016
---
October was a great month for email marketing's online community.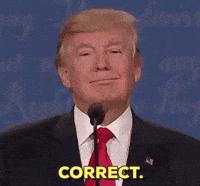 As the industry's convention season reached its zenith and our sun's rotations across the sky became noticeably shorter, connections were made, Twitter handles were put to faces at last and friendships were forged. Email marketing tweets were produced at a breakneck pace.
#email #bantz #beers and #braintrust #EIS16 @InnovateEmail pic.twitter.com/FIFQaQ42oD

— Phrasee (@phrasee) October 12, 2016
We began to ask ourselves tough questions, like "What is a 'slack community'?" All the while reflecting on where email marketing came from and where it is headed. We were universally glad to have others like us to lean on as we prepared to hunker down for the long, dark winter ahead.
As always, one easy place to stay connected and supported was old, reliable Twitter. For many of us, this much-maligned social network may represent a disconcertingly large portion of our human contact over the coming months.
Let's see how we did…
Phrasee's phavourite email marketing tweets of the month: October 2016
It was a time for community building as the Email Geeks slack community began recruiting in earnest…
Join us #emailgeeks, and together we can rule the galaxy! https://t.co/e5Oq4wfunF pic.twitter.com/IvBjRvl4d3
— Wilbert Heinen (@wilbertheinen) October 6, 2016
And 'Women Of Email' continued its strong growth…
@WomenOfEmail topped 400 association members today! You should come join us too. https://t.co/uUHo28Hzcw #wemail #emailgeeks #emailmarketing pic.twitter.com/mTuh2PKgy0

— Jen Capstraw (@jencapstraw) September 29, 2016
But, after spending some time with others like us, new theories were formed…
I have a theory that all #EmailGeeks are lowkey alcoholics.
— Alex Ilhan (@omgitsonlyalex) October 12, 2016
And of course it was important to always remember that being out in the real world can be a smelly proposition at times…
That moment you realize you're trapped on a train car with Captain Flatulence.

💩💨
— Samantha Iodice (@e_Maven) October 17, 2016
And that many of us function much better when left to our own devices…
pic.twitter.com/SnWAZcUIU8
— Frode Myklebust (@famyklebust) October 19, 2016
We took a moment or two to poke fun at the less user-friendly among us…
"You unsubscribed from our email list. Our unsubscribe donkey, Pepe, will begin his journey; your request should be processed in 4-6 weeks." pic.twitter.com/XabHfavbuN
— Brad Frost (@brad_frost) October 14, 2016
 And those times when we get it juuuuuuust right, although maybe we shouldn't have…
Pretty strong subject line from @YPlan 😳#emailgeeks #emailmarketing pic.twitter.com/RVeO9O2Op4
— Alan Lawrenson (@Lozza113) October 2, 2016
We found new scales upon which to measure our progress…
Oscillating at the wrong end of the spectrum today. #emailgeeks #emailgremlin #codecanbecruel pic.twitter.com/L8JpOFrEuk
— Aaron Simmonds (@otherside_uk) October 5, 2016
And drew a few important lines in the sand…
You can take my inline styles when you pry them from my cold, dead hands. #emailgeeks #gmailupdates
— Anne Tomlin (@pompeii79) October 7, 2016
Fair warning: If you send me a "no tricks, just treats" email, I WILL unsubscribe. Costume roundups only, pls.
— email scareketing (@EmailSnarketing) October 17, 2016
Old time-wasting favourites were pulled from deep within the internet vault and reborn in email form…
Minesweeper in an email 🔥🔥🔥🔥🔥🔥 💣💣💣💣💣💣💣 https://t.co/dF3Eyav1Sj @tabletrtd @CamillePalu @miahsix #emailgeeks
— Elliot Ross (@iamelliot) October 5, 2016
And Worf took on some customer service reps… (Is this getting old yet?)
Rovio,
Your Angry Birds password recovery system is not functioning correctly. I have not received an email. Respond.

Worf

— Worf Email (@WorfEmail) October 6, 2016
In the end, all we were really left with was a stark reminder that the only ones who REALLY understand us, are us…
To email managers who don't do code: Email is not pixel perfect. It does not, nor should, look the same everywhere. pic.twitter.com/PFFFUT50Bb
— Sharon J (@EmailChicGeek) September 19, 2016
So shine on, you crazy diamonds, and keep tweeting. We fine Phrasee folks will be watching.
Because we need each other, more so with every passing day. And here, at our desks, in front of our warmly glowing screens, we can share our email marketing bond, free from the perils of stinky trains, judgements on our drinking habits and being lumped in with the spam geeks by a public which may never really understand us or what we do.
See you all next month!
Trying to get ahead of the competition?
Check out our Learning Hub for everything you'll need to know!
---
You may also like:
Phrasee news
How will Apple's Mail Privacy Protection in iOS 15 affect Phrasee customers? Here's what it means for you.
Phrasee news
We are super stoked to announce our partnership with Braze. Read on to find out what's in store...
Phrasee news
We've partnered with Braze to eEnable seamless optimization of language across digital channels. Get the scoop.
Phrasee news
Phrasee announces the appointment of four new members of the leadership team, as demand for AI-Powered Copywriting continues to rise.
Phrasee team
We catch up with Jasper Pye, VP, Product at Phrasee, and John Galvin, Manager, Solutions Consulting EMEA at Cheetah Digital to find out more about the new Phrasee X Cheetah Digital integration from the experts that know it best!
Phrasee phun
Hi. We're Phrasee. And we make people money. How much money? If only there were some kind of tool where you could put in a few numbers about the performance of your email marketing program and then you'd click a button and get some kind of answer to that question! Oh wait! Find out what Phrasee could make for you.
Phrasee phun
With key email marketing performance metrics in decline industry-wide, finding ways to boost email marketing ROI is an important strategic goal for brands in 2021. Here's how to buck the trend and improve your brand's email marketing ROI in a rapidly shifting consumer landscape.
Phrasee phun
Travel has been in a tricky place but all indications, it seems, point to travel brands breaking out of the marketing holding pattern that they've been in, in the coming weeks and months. We've spent some serious time thinking about what our friends in the travel industry can do right now to prepare for the post-COVID-19 rebound to come.
Phrasee phun
With 2021 just around the corner, is your email marketing strategy ready? From personalization to segmentation and optimization to tracking, we share best practices for building an effective email marketing strategy.
Phrasee phun
This year, we are continuing our tradition and sending more bags of kindness to those in need. Find out more about why we're supporting the incredible cause that is Kindness Bags.