Phrasee's phavorite marketing tweets of the month: November 2016
---
In the 11th tumultuous month of this eminently tumultuous year, many in the email community shifted their focus away from world events and toward more wholesome activities.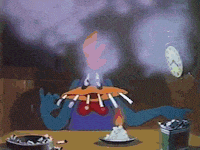 In the end, as always, we soldiered on, redoubling our efforts to show the world that our channel is, and always will be, the best one in the game.
On Twitter, we rallied, stoic in our resolve to present a united front and to celebrate our victories, one fantastic tweet at a time.
Here are a phew of our phavourites:
Phrasee's phavourite email marketing tweets of the month: November 2016
This month, #emailgeeks finally got a definitive answer to the age-old question: What is the industry's best ESP? The answer? "Other", apparently. Don't worry, we've never heard of them either, but we like the cut of their jib, and may decide to buy some stock.
What's your favourite ESP? If Other, please reply and let us know 🙂 #emailgeeks

— TWO-UK (@TwoUkDigital) November 21, 2016
We here at Phrasee celebrated big wins at the 2016 UK business Awards…
New Business of the year is @phrasee! You must feel great! Congrats!
— UKBusinessAwards16 (@ukbusinessaward) November 11, 2016
You must be so proud @phrasee! The award for Technical # Entrepreneur of the Year is yours! #UKBA

— UKBusinessAwards16 (@ukbusinessaward) November 11, 2016
Meanwhile, others among us celebrated things that their colleagues didn't quite understand…
When the rest of your team doesn't understand the gravity of the Gmail for iOS change. #emailgeeks pic.twitter.com/tMeHCVqi7V
— Anne Tomlin (@pompeii79) November 7, 2016
But this was a big month for all of us email marketers, as it was for our retail benefactors… because… Black Friday, that's why!
Black Friday should actually be called The Hunger Games…! 😂#BlackFriday#BlackFridaySales#CrazyTimespic.twitter.com/y34UqqyI8Q

— NewZapp (@NewZapp) November 24, 2016
I'm #thankful that I don't have to send any Black Friday or Cyber Monday emails
— email snarketing (@EmailSnarketing) November 23, 2016
But we were too busy to brave the nightmarish hellscape that is Black Friday. We had small victories to enjoy…
When your click rate meets your goal within the first hour of send. | #EmailMarketing #marketing #emailgeeks Happy Wednesday People! pic.twitter.com/HEp1UwH46U

— Chris Lindblom (@cmlindblom) November 16, 2016
And, as always, there were spammers to contend with. It appeared they had been upping their dirty game as well…
This #spam I got yesterday was good too. Spammers are upping their game. #emailgeeks pic.twitter.com/O95q7BXurR
— Dan Caro (@dcaro12) November 17, 2016
Even our beloved #emailgeeks hashtag, once so fruitful for keeping abreast of our community's progress, was slipping slowly into automated, hijacked chaos…
Time to start blocking people again who auto-add me to lists for mentioning #emailgeeks – the notifications are getting annoying.

— Sharon J (@EmailChicGeek) November 16, 2016
But we took comfort where we could find it. Safe in the knowledge that we were fighting the good fight…
Winning the breakfast game. pic.twitter.com/W726WPauST
— Jacques Corby-Tuech (@iamacyborg) November 26, 2016
Because if we didn't stop and smell the waffles once in a while, what would we do with our Saturdays?
Saturday morning and email… testing.

— Jaina Mistry (@jainamistry) November 19, 2016
Meanwhile, at Taxi For Email's "Emailgeeks Christmas Meetup" event, email marketing's most intriguing bromance continued to blossom between ActionRocket's Elliot Ross and Phrasee's very own Parry Malm. Their celebrity couple name? "Parriot Moss" (TM). Stay tuned to our blog for all the hottest Parriot Moss updates.
So here's @iamelliot dropping the science #emailgeeks pic.twitter.com/4OTGNqvVK0
— Parry Malm (@ParryMalm) November 24, 2016
@ParryMalm @EmailChicGeek dead sexy pic.twitter.com/PgZDQ4CY9o
— Elliot Ross (@iamelliot) November 24, 2016
So tweet on, you crazy email diamonds. We'll be watching, and we'll see you in December!
Trying to get ahead of the competition?
Check out our Learning Hub for everything you'll need to know!
---