Phrasee's phavorite marketing tweets of the month: May 2017
---
Isn't May lovely?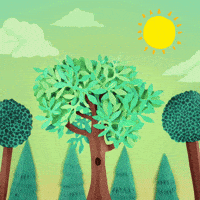 The sun is out (sometimes), flowers are in bloom, birds are chirping, and summer is right around the corner.
Here at Phrasee, we are now well into our third year of making awesome email subject lines and other marketing language using amazing AI technology.
We feel… refreshed.
And it seems we are not alone.
Across the email marketing community, positivity abounds.
Well, mostly positivity.
Luckily for those of us who charge our engines on the snark and sarcasm of others, email marketing's Twitter community and its phantastic tweets once again did not disappoint.
Let's see how we did this month…
Phrasee's phavourite email marketing tweets of the month: May 2017
People spoke to us in languages we couldn't understand…
Hope this update wasn't too important for me to read – the email was in Japanese… pic.twitter.com/YZvZsBTJ91

— email snarketing (@EmailSnarketing) May 23, 2017
While we spoke to each other in languages only we could understand…
The code I just wrote to make divs act like table cells, while still using a hybrid layout. #emailgeeks pic.twitter.com/s4Tfy7irUT
— Anne Tomlin (@pompeii79) May 19, 2017
We used photos to get our point across which clearly had nothing to do with what we were talking about (show us the person who can design emails that make children do this and we'll show you a billionaire)…
How to increase Email marketing performance by 56% #emailmarketing #marketingtips https://t.co/wNTHwhhpdX pic.twitter.com/962YNalHMQ

— Julie Harris (@juliedawn_) May 25, 2017
We braced ourselves for a flood of "Star Wars Day" emails, and we weren't disappointed…
Oh boy… the #maythe4th #emailmarketing is filling my inbox… or in this case, May the 14% off. #emailgeeks pic.twitter.com/uO066dqv0x
— Jen Capstraw (@jencapstraw) May 4, 2017
Well, maybe some of us were…
There is no such thing as Star Wars day. Stop it. Some of us don't like Star Wars. pic.twitter.com/db902YSBaZ
— Parry Malm (@ParryMalm) May 4, 2017
At least we always had schadenfreude… 
A moment of silence for @joemartin22 who just dropped his iPhone into the toilet… post #2. 💩
— Alex Ilhan (@omgitsonlyalex) May 19, 2017
Or, failing that, good old blind rage…
When your manager says over & over again, "I'm just over caring about this campaign." And you remember your office has no door. #EmailGeeks pic.twitter.com/EToVW4qZMn

— Sarah Cressler (@ReactionRebel) May 9, 2017
There were awesome things which caught our collective eye…
Just been sent this really cool Manga guide to email best practice by @adelee_design #emailgeeks pic.twitter.com/VvzXvvIRjX
— Mark Robbins (@M_J_Robbins) May 22, 2017
And awesome times to be had with email's elite (our invitation must've gotten lost in the spam folder?)…
#emailgeeks CLICK pic.twitter.com/uRgCPDUCAO
— Rut Dawson (@rutdawson) May 17, 2017
Sometimes a tweet is so good that there just isn't anything you can possibly add… 
The @Outlook app update turning links blue in android #emailgeeks pic.twitter.com/vBMa8JkZT6
— Sharon J (@EmailChicGeek) May 12, 2017
And other times when you could add something, but you probably shouldn't…
accidentally tried to put a donk on it pic.twitter.com/uYB8hTOk2k

— Elliot Ross (@iamelliot) May 12, 2017
But then, when your boss reminds you that you should be blogging about email subject lines, and you realise he's right…
I'm so punk rock that I'll sometimes send emails without anything in the subject line.
— RainnWilson (@rainnwilson) May 18, 2017
And while away a few hours scouring tweets containing the word "subject" and the word "line"…
If you put the whole body of the email in the subject line… who hurt you?
— Scott (@Scott________) May 15, 2017
Because the deeper you look, the better they get…
When you get an email with "REVOLUTIONARY IDEA" in the subject line, you can be pretty sure it won't, in fact, contain a revolutionary idea.
— John Jansen (@johnjansen) May 15, 2017
And then, when you feel like you can't take it anymore, you stumble upon "Big Data Batman". And realise Big Data Batman is an awesome Twitter bot which scans the Twitterverse for tweets about big data, then replaces the words "big data" with "Batman".
Batman is becoming more available – and more valuable than ever before. But, has the world of digital marketing ke https://t.co/SeEmcjZZK4
— Big Data Batman (@BigDataBatman) May 25, 2017
#Batman is Transforming How Breeders Create Better #Seeds. https://t.co/qPuiOZHw7o
— Big Data Batman (@BigDataBatman) May 24, 2017
Ten top languages for crunching Batman – Hadoop360 https://t.co/jm671NGzj0
— Big Data Batman (@BigDataBatman) May 23, 2017
Problems of Batman pic.twitter.com/l7PvELSdFX
— Big Data Batman (@BigDataBatman) May 23, 2017
And you remember why you love Twitter so much and think to yourself "maybe I'll hang on to that Twitter stock after all, because, you know… Big Data Batman…"
So tweet on, email wunderkind, we'll be watching as always, and we'll see you all in June!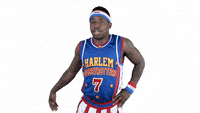 Trying to get ahead of the competition?
Check out our Learning Hub for everything you'll need to know!
---
You may also like:
Phrasee news
How will Apple's Mail Privacy Protection in iOS 15 affect Phrasee customers? Here's what it means for you.
Phrasee news
We are super stoked to announce our partnership with Braze. Read on to find out what's in store...
Phrasee news
We've partnered with Braze to eEnable seamless optimization of language across digital channels. Get the scoop.
Phrasee news
Phrasee announces the appointment of four new members of the leadership team, as demand for AI-Powered Copywriting continues to rise.
Phrasee team
We catch up with Jasper Pye, VP, Product at Phrasee, and John Galvin, Manager, Solutions Consulting EMEA at Cheetah Digital to find out more about the new Phrasee X Cheetah Digital integration from the experts that know it best!
Phrasee phun
Hi. We're Phrasee. And we make people money. How much money? If only there were some kind of tool where you could put in a few numbers about the performance of your email marketing program and then you'd click a button and get some kind of answer to that question! Oh wait! Find out what Phrasee could make for you.
Phrasee phun
With key email marketing performance metrics in decline industry-wide, finding ways to boost email marketing ROI is an important strategic goal for brands in 2021. Here's how to buck the trend and improve your brand's email marketing ROI in a rapidly shifting consumer landscape.
Phrasee phun
Travel has been in a tricky place but all indications, it seems, point to travel brands breaking out of the marketing holding pattern that they've been in, in the coming weeks and months. We've spent some serious time thinking about what our friends in the travel industry can do right now to prepare for the post-COVID-19 rebound to come.
Phrasee phun
With 2021 just around the corner, is your email marketing strategy ready? From personalization to segmentation and optimization to tracking, we share best practices for building an effective email marketing strategy.
Phrasee phun
This year, we are continuing our tradition and sending more bags of kindness to those in need. Find out more about why we're supporting the incredible cause that is Kindness Bags.