Phrasee's phavorite marketing tweets of the month: March 2018
---
Beware the Ides of March.
Do we know what that means? Nope.
But it sure sounds cool.
And here at Phrasee, coolness is what we're all about (well, that and better marketing language). If you were at our awesome 3rd birthday party, you already knew that.
But March is about more than just birthday parties and Ides. There was still work to be done.
And tweets to tweet.
Let's see how the email marketing world did in March…
We delighted our peers, and saw their general satisfaction levels increase tenfold… 
Bubble wrap in email with popping sound effectshttps://t.co/Icui6G3Rz6 #emailgeeks pic.twitter.com/wXKZhoKkpa

— FreshInbox (@FreshInbox) March 23, 2018
Which we needed, because there were some tough days to get over…
good good, how's your day going #emailgeeks? pic.twitter.com/ZkFOr4Egcz
— Ted Goas (@TedGoas) March 15, 2018
Email placed its stamp on the world of fashion at last…
Woo finally got my #thefutureisfemail shirt! Doing dev all day today while wearing it. Makes me feel cooler than I probably am. 😆#emailgeeks pic.twitter.com/p09OpPYVq8

— Crystal Ledesma (@sentbycrystal) March 23, 2018
But we needed to remember that not all those among our ranks were truly shirt-worthy…
Yeah pretty sure I didn't sign up for emails from 'Organization Name' #emailgeeks #emailmarketing pic.twitter.com/0A3u7ECFgI
— Phil Monk (@Phil_Monk) March 14, 2018
Want to earn your shirt? Step one: cut down on the toggles…
This is the weirdest preference center page I've ever seen. Why so many toggles? #emailgeeks

— Shannon Crabill (@shannon_crabill) March 17, 2018
Step two? Get out of the spam folder. Then you'll be well on your way (great meme!)…
Words of Wisdom: Don't be like Edison's Email Manager, visit https://t.co/JdwQFbMVyA before your emails end up in Spam Folders #emailgeeks #EmailMarketing #email #Marketing #advertising #ContentMarketing #marketers pic.twitter.com/cxqezHcqG6
— Webbula – The Data Quality Experts (@Webbula) March 16, 2018
We lamented the #emailgeeks Twitter days of old… 
I think I might be over the #emailgeeks Slack channel – it's hard work keeping up with everything. I miss the simpler days of twitter….

— Sharon J (@EmailChicGeek) March 22, 2018
And caught up on what we'd missed (while making others jealous, which is just as important)…
#emailgeeks Any exciting email news from the last week?
I've been offline sitting in the sun.#lazyweb

— Mark Robbins (@M_J_Robbins) March 13, 2018
Staying up to date was important once again, because difficult times lay ahead…
What's the tl;dr checklist for GDPR compliance? #emailgeeks

— Lee Munroe (@leemunroe) March 13, 2018
Filled with uncertainty and self-doubt…
That feeling you get the moment you hit send on a large volume email campaign. #EmailGeeks pic.twitter.com/OV5bp95tvl
— Daniel Talavera (@SpicyBrown2330) March 9, 2018
Then again, maybe not…
Suck it, Social! (*She tweeted) https://t.co/ObBT6eXd9e

— Email Snarketing (@EmailSnarketing) March 12, 2018
So tweet on, email marketing superstars! We'll be watching as always, and we'll see you all in April!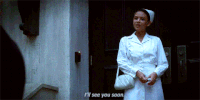 Trying to get ahead of the competition?
Check out our Learning Hub for everything you'll need to know!
---
You may also like:
Phrasee news
How will Apple's Mail Privacy Protection in iOS 15 affect Phrasee customers? Here's what it means for you.
Phrasee news
We are super stoked to announce our partnership with Braze. Read on to find out what's in store...
Phrasee news
We've partnered with Braze to eEnable seamless optimization of language across digital channels. Get the scoop.
Phrasee news
Phrasee announces the appointment of four new members of the leadership team, as demand for AI-Powered Copywriting continues to rise.
Phrasee team
We catch up with Jasper Pye, VP, Product at Phrasee, and John Galvin, Manager, Solutions Consulting EMEA at Cheetah Digital to find out more about the new Phrasee X Cheetah Digital integration from the experts that know it best!
Phrasee phun
Hi. We're Phrasee. And we make people money. How much money? If only there were some kind of tool where you could put in a few numbers about the performance of your email marketing program and then you'd click a button and get some kind of answer to that question! Oh wait! Find out what Phrasee could make for you.
Phrasee phun
With key email marketing performance metrics in decline industry-wide, finding ways to boost email marketing ROI is an important strategic goal for brands in 2021. Here's how to buck the trend and improve your brand's email marketing ROI in a rapidly shifting consumer landscape.
Phrasee phun
Travel has been in a tricky place but all indications, it seems, point to travel brands breaking out of the marketing holding pattern that they've been in, in the coming weeks and months. We've spent some serious time thinking about what our friends in the travel industry can do right now to prepare for the post-COVID-19 rebound to come.
Phrasee phun
With 2021 just around the corner, is your email marketing strategy ready? From personalization to segmentation and optimization to tracking, we share best practices for building an effective email marketing strategy.
Phrasee phun
This year, we are continuing our tradition and sending more bags of kindness to those in need. Find out more about why we're supporting the incredible cause that is Kindness Bags.