Phrasee's phavorite marketing tweets of the month: July 2017
---
August is here!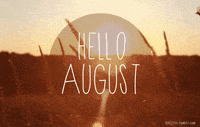 And we all know what that means…
The dog days of summer will soon be behind us, and all this bright, green beauty will soon be nothing more than a distant memory.
Here at Phrasee HQ, we've been making the most of it. Our venerable leader Parry Malm has been wowing crowds at conferences, our AI language generation optimisation tech has been humming along, and some of us have even taken some time away from our beloved desks, exchanging the comforting glow of our computer screens for warm summer breezes and cold drinks by the poolside.
Luckily for us, Twitter is mobile! We haven't had to forgo the joy of reading top-notch tweets from our email marketing compatriots for even a day. What an age we live in!
Let's see how the phantastic email marketing world did this month…
Phrasee's phavourite email marketing tweets of the month: July 2017
We defended our platform from those convinced the "millennials" will end it…
Me when someone not in #emailmarketing tells me millennials don't open email. #emailgeeks pic.twitter.com/txRAlsER3T

— Jen Capstraw (@jencapstraw) July 19, 2017
And continued our endless quest for brisket…
Any London email nerds want to get brisket with me sometime in a few weeks?
— email snarketing (@EmailSnarketing) July 18, 2017
We thumbed our noses at the email marketing incompetents of the world…
Hi Dan, can you please connect me with someone at your organization so I can annoy them and have you be responsible for it? #emailgeeks pic.twitter.com/nJvU1oeUDF

— Dan Caro (@dcaro12) July 24, 2017
Because we knew all their tricks…
3 emails in my inbox start their subject line with "Last chance!"

I suspect it's not my last chance.
— мαттнєω σℓιρнαηт (@matto) July 18, 2017
We lamented that we hadn't followed someone who once tweeted "subject line of the day" tweets before she gave up the ghost…
If I were still tweeting out an email subject line of the day, I would tweet the one I got today about shopping for Christmas decor.

— sara cobaugh (@saracobaugh) July 18, 2017
Until we found better things to focus on…
My brain is so used to hybrid, it takes real thought not to write ghost tables when doing purely responsive. #emailgeeks
— Anne Tomlin (@pompeii79) July 23, 2017
We celebrated "found email"…
Favorite new cube decor from the ABM deck of cards @AdRoll sent me. 💌👸🏻 #emailgeeks pic.twitter.com/DY8AIh7t5s

— Jenn Clauss (@jenn_clauss) July 17, 2017
Giffed our way to a better day…
When someone says 'I don't want to use UTM tracking codes'#EmailGeeks pic.twitter.com/sDErDpFlQX
— jason stockwell (@jj_stockwell) July 17, 2017
And celebrated milestones…
I wrote my first lines of code today. Thanks @bwest! #EmailMarketing #EmailGeeks pic.twitter.com/tAypv2LifG

— Jack Wrigley (@jwrigley1) July 14, 2017
We ate donuts…
@tbltrtd everyone knows us #emailgeeks love real donuts pic.twitter.com/CIztCddaC2
— Tom Conant (@ConantTom) July 14, 2017
And ate more donuts…
The magical moment when @nerdyrecruiter brings in an entire box of Outlook donuts. 🍩💌 @tbltrtd #emailgeeks pic.twitter.com/2O01D3cI3l

— Kimberly Robbins (@r_kimberlyc) July 14, 2017
And some more…
@tbltrtd 🍩🍩🍩 You asked for a #donutselfie ? Essential nutrition for #emailgeeks BTW amazing self-destruct email yesterday! 😍 pic.twitter.com/Uh44LAzuiY
— Marie Lindahl (@MarieJanelle3) July 12, 2017
And hopefully, made it "pop", because in this business pop is everything…
Reading the response "Make it pop" after a customer reviews their email template design. #emailgeeks #makeitpop pic.twitter.com/Hyv1QaydmY

— Marilyn Hampton (@MarilynHampy) July 13, 2017
We celebrated amazing things happening…
Wildly excited to announce that @WomenOfEmail has just accepted its 1,000th member! Thanks for all the support, #emailgeeks!! #wemail pic.twitter.com/Rpv1mxFMq7
— Jen Capstraw (@jencapstraw) July 13, 2017
Expanded our horizons…
me trying to solve tricky email dev solution with an approach I'm not familiar with#emailgeeks pic.twitter.com/W15T86DgVY

— Crystal Ledesma (@sentbycrystal) July 13, 2017
And came to grips with email's starkest truths…
Hardest part about sending emails is figuring out what the subject line should say. I swear that makes or breaks the entire transmission…
— Darien Harris (@DHarris_45) July 18, 2017
Because, quite simply, it's what we do. And as long as we're around, nobody puts email in the corner…
Ahem, Mark, nobody puts email in the corner | Why Mark Zuckerberg Was Wrong About Email @Inc #emailgeeks https://t.co/2bSwcXO6BO pic.twitter.com/jk7WOKNBNQ

— 📧DanielleBrownlee📧 (@danyellstoomuch) July 11, 2017
So tweet on, email marketing world! We'll be watching, as always, and we'll see you all in August!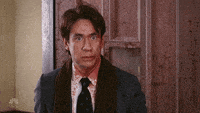 Trying to get ahead of the competition?
Check out our Learning Hub for everything you'll need to know!
---
You may also like:
Phrasee news
How will Apple's Mail Privacy Protection in iOS 15 affect Phrasee customers? Here's what it means for you.
Phrasee news
We are super stoked to announce our partnership with Braze. Read on to find out what's in store...
Phrasee news
We've partnered with Braze to eEnable seamless optimization of language across digital channels. Get the scoop.
Phrasee news
Phrasee announces the appointment of four new members of the leadership team, as demand for AI-Powered Copywriting continues to rise.
Phrasee team
We catch up with Jasper Pye, VP, Product at Phrasee, and John Galvin, Manager, Solutions Consulting EMEA at Cheetah Digital to find out more about the new Phrasee X Cheetah Digital integration from the experts that know it best!
Phrasee phun
Hi. We're Phrasee. And we make people money. How much money? If only there were some kind of tool where you could put in a few numbers about the performance of your email marketing program and then you'd click a button and get some kind of answer to that question! Oh wait! Find out what Phrasee could make for you.
Phrasee phun
With key email marketing performance metrics in decline industry-wide, finding ways to boost email marketing ROI is an important strategic goal for brands in 2021. Here's how to buck the trend and improve your brand's email marketing ROI in a rapidly shifting consumer landscape.
Phrasee phun
Travel has been in a tricky place but all indications, it seems, point to travel brands breaking out of the marketing holding pattern that they've been in, in the coming weeks and months. We've spent some serious time thinking about what our friends in the travel industry can do right now to prepare for the post-COVID-19 rebound to come.
Phrasee phun
With 2021 just around the corner, is your email marketing strategy ready? From personalization to segmentation and optimization to tracking, we share best practices for building an effective email marketing strategy.
Phrasee phun
This year, we are continuing our tradition and sending more bags of kindness to those in need. Find out more about why we're supporting the incredible cause that is Kindness Bags.