Phrasee's phavorite marketing tweets of the month: January 2017
---
For many, 2017 began not with a bang, but with a shudder.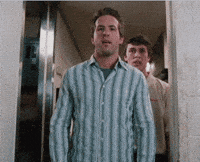 But in the email marketing world, the future looks brighter than ever.
We at Phrasee had a front row seat to the zenith of the email marketing renaissance, cleaning up at award shows, signing new clients and honing our craft as the marketing world came around to embrace email once more.
And we aren't alone.
Our email marketing cohorts and their Twitter accounts are, apparently, alive and well too.
And, if January is any indication, 2017 should be yet another great year in email marketing tweets.
Here are a phew of our phavourites from the month that was…
Phrasee's phavourite email marketing tweets of the month: January 2017
Our soundtrack for the year is already sorted…
How to motivate during a creative brainstorm/rapid prototyping session, try it you wont be disappointed https://t.co/4ZO9tNn6u4 #emailgeeks

— Todd Fraser (@onyourtodd) January 12, 2017
And we know where we'll be getting our weather updates…
Meet Poncho the Weather Cat, the star of this month's Best Email Ever! #EmailGeeks https://t.co/InwNoBmaSx pic.twitter.com/mCTUp8OXnW
— PostUp (@postupdigital) January 3, 2017
And luckily we have all of you wonderful people to keep giving us tips on how to stay on top of our game…
A bad sender reputation is like a hangover–it's hard to get rid of, and it makes everything else hurt. #emailmarketing #emailgeeks

— Chris Marriott (@CSMarriott) January 17, 2017
And what not to do, if we want to stay in your good graces (which we do)…
There's a very special, extra warm corner of hell reserved for people who make non-linked text look like links.
— Frode Myklebust (@famyklebust) January 18, 2017
And to remind us to take pleasure in the little things, lest our very sanity be jeopardised…
When your code renders perfectly in gmail app before you start looking for fixes. Holy shit, I did that? pic.twitter.com/G5yY5Iy6JM

— Anne Tomlin (@pompeii79) January 16, 2017
Because sanity is important. So are great memes.
This free & easy CSV Splitter tool just saved my sanity. https://t.co/VR4XL4JUy2
I highly recommend it to #emailgeeks & #datapros. pic.twitter.com/TEJpvDYIi0
— Julie Cleland (@JulieC_Blayzer) January 11, 2017
Having your own Giphy page helps (congrats, MailChimp!)
loving your work @MailChimp your very own @giphy page! https://t.co/ICfzL0b97L #emailgeeks pic.twitter.com/h4uAlSuTF3
— Darren Hepburn (@DarrenHepburn) January 11, 2017
We need things like that, because our jobs are hard sometimes…
Too real. pic.twitter.com/zGyoBcVHX7
— Anne Tomlin (@pompeii79) December 29, 2016
And the job market isn't what it used to be…
mate you missed off the call to action pic.twitter.com/2xsJJMjYVT
— Elliot Ross (@iamelliot) January 16, 2017
So self-improvement is key. Nobody wants to fall into a rut…
My professional development goals for 2017 pic.twitter.com/AtemqwzwRM
— email snarketing (@EmailSnarketing) January 3, 2017
And if we weren't here to keep things on the up-and-up, who knows what depths this industry might delve into…
Looks legit… pic.twitter.com/ubrVtrOV0C
— Jacques Corby-Tuech (@iamacyborg) January 22, 2017
So we must always keep questioning ourselves, and striving to do better…
Are there too many GIFs on Twitter?
— Jason Stockwell (@jj_stockwell) January 17, 2017
No, Jason. No there aren't. And there never will be.
So tweet on, you wondrous email dynamos. We'll be watching, and we'll see you all next month!
Trying to get ahead of the competition?
Check out our Learning Hub for everything you'll need to know!
---
You may also like:
Phrasee news
How will Apple's Mail Privacy Protection in iOS 15 affect Phrasee customers? Here's what it means for you.
Phrasee news
We are super stoked to announce our partnership with Braze. Read on to find out what's in store...
Phrasee news
We've partnered with Braze to eEnable seamless optimization of language across digital channels. Get the scoop.
Phrasee news
Phrasee announces the appointment of four new members of the leadership team, as demand for AI-Powered Copywriting continues to rise.
Phrasee team
We catch up with Jasper Pye, VP, Product at Phrasee, and John Galvin, Manager, Solutions Consulting EMEA at Cheetah Digital to find out more about the new Phrasee X Cheetah Digital integration from the experts that know it best!
Phrasee phun
Hi. We're Phrasee. And we make people money. How much money? If only there were some kind of tool where you could put in a few numbers about the performance of your email marketing program and then you'd click a button and get some kind of answer to that question! Oh wait! Find out what Phrasee could make for you.
Phrasee phun
With key email marketing performance metrics in decline industry-wide, finding ways to boost email marketing ROI is an important strategic goal for brands in 2021. Here's how to buck the trend and improve your brand's email marketing ROI in a rapidly shifting consumer landscape.
Phrasee phun
Travel has been in a tricky place but all indications, it seems, point to travel brands breaking out of the marketing holding pattern that they've been in, in the coming weeks and months. We've spent some serious time thinking about what our friends in the travel industry can do right now to prepare for the post-COVID-19 rebound to come.
Phrasee phun
With 2021 just around the corner, is your email marketing strategy ready? From personalization to segmentation and optimization to tracking, we share best practices for building an effective email marketing strategy.
Phrasee phun
This year, we are continuing our tradition and sending more bags of kindness to those in need. Find out more about why we're supporting the incredible cause that is Kindness Bags.