Phrasee's phavorite marketing tweets of the month: December 2017
---
December is a month of contrasts…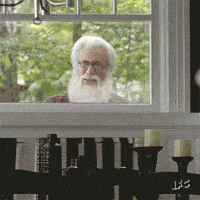 Sure, the weather outside is frightful, but it's tough to complain too much when Christmas and New Years are there to ease our collective pain.
The contrast is even starker here in the email marketing sphere. We've all been extremely busy prepping our holiday campaigns and getting our ducks in a row for the year to come. Frankly, it's been a bit stressful. Then, suddenly, everything grinds to a halt. We visit our families. We give gifts. We get gifts. We stuff our greedy faces. We catch up with old friends. Email marketing,  our singular driving force for the first 3 weeks of the month, suddenly becomes the furthest thing from our minds.
It's weird.
But nice.
Oh so nice.
With all this going on, did the world's emailgeeks find the time to post any awesome tweets?
Let's find out.
Email is an excellent channel for many things, but it has its limits…
How not to apologize for sexual harassment: put a weak apology in a marketing email with a recipe for cinnamon rolls. 😐 #emailgeeks #emailmarketing https://t.co/JlRnjzWBqg

— Jenn Clauss (@jenn_clauss) December 16, 2017
And its fair share of first world problems…
My biggest pet peeve: telling me there is too much white space between elements. I MEASURED THE MOCK UP, YO! #emailgeeks

— Anne Tomlin (@pompeii79) December 22, 2017
Are we the only ones who've noticed the lack of gifs on Twitter these days? #bringthemback
Happy Holidays from EOA #emailgeeks. We wish you great sending! pic.twitter.com/1L9QCmkM5Y

— Email on Acid (@EmailonAcid) December 25, 2017
Yes, email has managed to dodge the grave for yet another year. Who knew?
So #emailgeeks, fill me in on what's been going on in the last week since I've been mia from Twitter. Has email died 😜?

— Jaina Mistry (@jainamistry) December 26, 2017
But things are getting tougher…
#emailgeeks be ready!

Google Inbox now asks if you'd like to unsubscribe from a mailing list if you ignore emails for a month. 📨 pic.twitter.com/J1i5McfRJC

— Alexander Balabanov (@akabalabanov) December 15, 2017
At least we can always count on our families for understanding and support…
That awkward moment when your dad asks if he can purchase a list of your subscribers…

— Email Snarketing (@EmailSnarketing) December 24, 2017
Such a fine line, isn't it…
Advertising or Spam ? 🤔🤔 pic.twitter.com/sJinIkwenu

— RΛMIN NΛSIBOV (@RaminNasibov) December 19, 2017
But none of that mattered in the end. We had far more important things to attend to. It was Christmas, after all…
You're damn right i'm making a quince glaze.

— Kristian Robinson (@joon82) December 26, 2017
A time for bringing people together…
Wait! Meeting up is a thing? Also I hear there's an #emailgeeks slack and I'm somehow not in it…

— Sarah Esterman ❄ (@sarahesterman) December 6, 2017
Becuase community is what the holidays are all about…
What level of exclusivity is the #emailgeeks community? pic.twitter.com/2us98VT5no

— Beth (@DevelopingBeth) December 6, 2017
Well, that and threats, of course…
dear fool who's nicked 4 📦 from my real 📭, I ensure 📧 arrives looking great across 18 years of digital inboxes all day long. I TAKE MY MAIL (in all mediums) SERIOUSLY, so if u pilfer my post, I will absolutely hide in the bushes so I can catch myself a theif. #emailgeeks

— Courtney Prebble (@prebbbz) December 13, 2017
The Mystery of the month: Phrasee's personalization fail: Ironic, or genuine? Much like COVFEFE, the world may never know for sure…
To spice up the day, we ran a little office pool today, and yep, 8 people so far have emailed in about this missed personalisation. The over/under was 10 – come on #emailgeeks don't let us down! pic.twitter.com/RgBKkP3M7L

— Phrasee (@phrasee) December 14, 2017
Maybe we'll finally learn the truth at one of 2018's awesome email marketing conferences…
#EMAILGEEKS: 12 Email and Marketing Conferences to check out in 2018 🎉 https://t.co/D5thzAiwB8

— Taxi for Email (@TaxiforEmail) December 19, 2017
Nah.
So tweet on, you lovely email marketing masters. We'll be watching as always, and we'll see you all in 2018!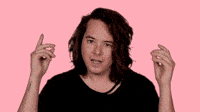 Trying to get ahead of the competition?
Check out our Learning Hub for everything you'll need to know!
---