Phrasee's phavorite marketing tweets of the month: April 2018
---
Spring has sprung!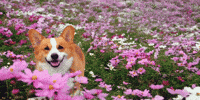 And here at Phrasee, we couldn't be happier about it.
Sure, it's still raining a bit, but birds are chirping, the sun is making its presence known at last, and a long hot summer is surely just around the corner.
Meanwhile, in the email marketing realm, things are hectic, as always.
The final GDPR countdown has begun, and some among us are running scared. Luckily, in the end, cooler heads will (probably) prevail, and we #emailgeeks will march forth hand in hand toward a post-GDPR reality.
And, as ever, Twitter and your amazing tweets are there to help ease the tension a bit.
Let's see how we did this month…
Progress was made…
Of the 43 speakers at #EiQgathering, 60% are women! Thank you to @eiqgathering and @brightwave for giving more women the opportunity to share their email knowledge! #wemail #emailgeeks

— Women of Email™ (@WomenOfEmail) April 19, 2018
Shade was thrown…
When an SEO company tells my client they can do email marketing #emailgeeks pic.twitter.com/ygE1O9YGYl
— Jenn Clauss (@jenn_clauss) April 22, 2018
Better was demanded from our email compatriots…
No subject line.
No preheader.

Always check before you send.@Fly_Norwegian #emailgeeks pic.twitter.com/QdO6B0w0GW

— Mark Robbins (@M_J_Robbins) April 21, 2018
Polls were polled…
[Poll] Hey #EmailGeeks! How do you code HTML email in 2018?
— Taxi for Email (@TaxiforEmail) April 17, 2018
Machines were raged against…
you'd think reading a text message in excel is a good joke, but here we are in 2018 reading email with microsoft word #emailgeeks pic.twitter.com/aiAzDXkC36

— Elliot Ross (@iamelliot) April 17, 2018
And GIFs were GIFfed…
Css pic.twitter.com/VyFMMxlL5J
— Kristian Robinson (@joon82) April 16, 2018
We revealed the internet's ridiculousness wherever we found it…
#LinkedIn pic.twitter.com/aU4vZiHLVb

— Mike Ragan (@Mike_Ragan) April 21, 2018
Celebrated our small victories…
When your ESP charges per subscriber, and you have messy data, every query you run to clean it up is money out of your sales rep's commission.
This is exhilarating. #nerdalert

— Kristin B (@EmailSnarketing) April 10, 2018
And mixed in a little well-deserved back-patting…
Check out the Welcome and Winback series created using a modular system I made for Snap Kitchen. https://t.co/w9J28Gzg2w pic.twitter.com/Lbgyhe1JuQ

— Anne Tomlin (@pompeii79) April 20, 2018
But most of all, we did what we do with style and grace…
The @MessageGears team has been known to rock a @Shinestythreads look on occasion. #EiQGathering pic.twitter.com/djYlDhWheZ
— Will Devlin (@wdevlin) April 19, 2018
Because we simply aren't the type of folks to let something like National Unicorn Day go by unnoticed. Surely the world must realise this by now…
Happy #NationalUnicornDay from our @zanethehamster! pic.twitter.com/AltrxJoTMW

— NewZapp (@NewZapp) April 9, 2018
So tweet on, you email marketing magicians, you. The world may not always appreciate your efforts, but we at Phrasee sure do!
See you all in May.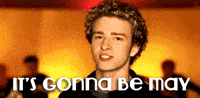 Trying to get ahead of the competition?
Check out our Learning Hub for everything you'll need to know!
---