Phrasee pheatures: Leigha Beynsberger
---
Profiles in awesomeness: Meet Phrasee's "Senior Client Manager" Leigha Beynsberger
Phrasee is a special company.
Why? Some people might say it's because of our industry-leading artificial intelligence marketing language generation and optimisation technology, or the ever-growing list of brands availing themselves of our services and singing our praises. However, those people would be wrong.
What really sets Phrasee apart are the amazing people that show up, day in and day out, to help us grow our brand, deliver amazing service to our customers, and make our cutting-edge AI tech work.
One of those amazing people is Leigha Beynsberger.
Leigha Beynsberger is Phrasee's Senior Client Manager.
What does Phrasee's Senior Client Manager actually do? We'll let Leigha explain…
"My job is to look after our (fabulous) clients and to ensure that they're using Phrasee to its full potential. I can be found sticking my nose into our clients' marketing plans and working with them to understand how we can help advance their testing strategies."
Those "fabulous clients" Leigha is referring to? How about UK digital classified retail giant Gumtree, who boosted open rates for their email marketing campaigns by more than 35% with the help of a little Phrasee subject line magic?
Yes, helping advance our clients' digital marketing strategies and meet their unique needs is what Phrasee is all about, but understanding exactly what those needs are is no small task. Every brand is unique, and so is its brand voice and the tastes of its audience. Luckily for us (and our customers), Leigha knows just the right questions to ask to get to the root of any brand's digital marketing woes, keep its marketing language on-brand at all times, and engage its audience more effectively.
But is there more to this client relationships superstar than meets the eye?
That's just what we set out to find out…
Place of birth: Ascot, Berkshire
How long have you been with Phrasee: 7 months now! (I have just aged. Where has this year gone?!)
Favourite food: Cheese. And bread. And cheese.
Favourite day off activity: Travelling, binge-watching true crime TV series and gin. That totally counts as an activity.
The best thing about working at Phrasee: The people. It's genuinely a lovely place to work and everyone's enthusiasm is infectious.
Favourite quote:  "And you ate the whole… wheel of cheese? How'd you do that? Heck, I'm not even mad; that's amazing." – Ron Burgundy, Anchorman.
Biggest pet peeve: People who eat loudly. GROSS.
An interesting thing about you: It's not interesting but I am probably the clumsiest person to have ever walked (stumbled) the earth. Also, I am a bit afraid of the dark.
Describe yourself with a gif: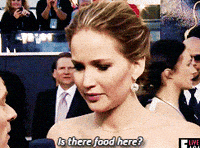 An interview with Leigha Beynsberger
How did you find your way onto the Phrasee team?
I've worked in email for some time now and met Parry many moons ago when we worked at an ESP together. I tried to avoid him for many years after but with no success. I had a couple interviews with the (glorious) Vic and (brilliant) Stef, and the rest is history!
What have you learned since joining the Phrasee team?
SO much. Mostly that everyone I work with is some sort of scientist type genius. I'm hoping to become smarter by proxy. Is proxy a word?!
What makes Phrasee special as a company?
The tech is amazing and it's supported by a bunch of people who give 100% every day. Also, everyone is just a tiny bit nuts, which helps.
Why should brands use Phrasee?
The tech blows my mind. It's so clever but at the same time a relatively simple concept. You want more email opens? Use Phrasee! Obvs.
What makes Phrasee's marketing language stand out from that of the competition?
We work really closely with our customers to ensure that Phrasee has captured their tone of voice and that the language being generated is brand compliant and frankly, awesome.
Where is Phrasee headed in the years to come?
It's amazing to see Phrasee expanding into other channels and I hope that continues for years to come. Next stop; world domination.
What is your favourite thing about working at Phrasee?
The technology is absolutely fascinating and it's pretty mega to work within the AI space. It's constantly evolving and is a hot topic across the industry so I'm loving being a part of that!
What's it like working with AI?
The best thing about Phrasee is is that it makes AI accessible for all. The tech is incredible but easy to use. What's not to love?
What's the most exciting thing going on in your life today?
I'm going to have a sandwich in about 20 minutes- that'll be good. Also, most days at Phrasee HQ are exciting- I have the opportunity to work with some of the world's biggest brands and that's pretty excellent.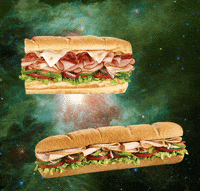 Trying to get ahead of the competition?
Check out our Learning Hub for everything you'll need to know!
---