Email marketing: 5 questions that need answering in 2017
---
As we enter the final quarter of 2016, many of the year's most burning email marketing questions have been answered.
But, as autumn closes in upon us, there are still many questions that need answering, and it seems as though some will have to wait until next year…
So how about it, email marketing world?
Email marketing: 5 questions that need answering in 2017
1) Will all email marketers be replaced by robots?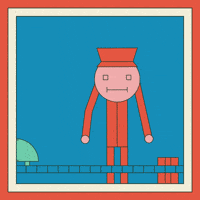 Email marketing automation, machine learning optimisation, algorithms…
These are uncertain times for the email marketer. Global machine learning, AI and algorithm influence in email marketing is at an all-time high, and it doesn't look like likely that the field will buck this trend in 2017. So what does that mean for us? Will we adapt and achieve a comfortable balance between human/machine input? Or will the machines make us obsolete?  Where is this all headed?
That these questions will begin to get fleshed out in 2017 appears to be a safe bet.
2) Which country is email marketing's next pot of gold?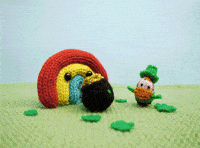 Global email use is growing, so is email marketing's technology, design and efficacy.
To which new markets will email marketing's renaissance lead us in 2017?
Many emerging economies have made great strides in the past few years. Many countries that were previously considered not worth the efforts of the Western Hemisphere's email marketing elite are beginning to pop up on our collective radars. All this while the Western middle class and its disposable income begins to slowly shrink.
Where should we look to explore new email marketing avenues? How will we approach and gain access to such audiences?
3) Is 2017 to be the year when email finally bites the dust?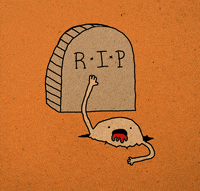 2016 saw a return to the old debate about whether or not email is dead (yawn).
Will the debate continue into 2017? Who will be the prognosticator who can finally claim to have gotten it right? Will it be the same people who made the claim this year? Or is email's long-expected death still a safe distance away, if it ever happens at all?
4) Will social media's marketing ROI catch up to email's?
As the juggernauts of social media continue to strive to monetise their audiences in 2017, will they finally get the formula right?
It could happen…
Sure, marketing on social media doesn't have an ROI that can match that of email marketing yet, but realistically, this isn't really a matter of if they will catch up,, so much as it is of when  it will happen.
Is 2017 the year?
5) How much personalisation is too much?
In the scramble to make personalisation a key part of our email marketing strategies, how long until we go too far?
Clearly, the stats for personalised marketing emails in 2016 were strong, but will this trend continue? Email marketing mailing lists are notoriously fickle. As more companies jump on the bandwagon, how much of personalisation's impact will become watered down?
Will people become uncomfortable with this approach in 2017? Will it get creepy? Will the people revolt?
One thing is for sure:
2017 promises to be another interesting year for the fine folks of email marketing, and we here at Phrasee are excited to see what it brings.
Featured image from https://bit.ly/2NfCLjk (colours have been edited)
Trying to get ahead of the competition?
Check out our Learning Hub for everything you'll need to know!
---
You may also like:
Phrasee news
How will Apple's Mail Privacy Protection in iOS 15 affect Phrasee customers? Here's what it means for you.
Phrasee news
We are super stoked to announce our partnership with Braze. Read on to find out what's in store...
Phrasee news
We've partnered with Braze to eEnable seamless optimization of language across digital channels. Get the scoop.
Phrasee news
Phrasee announces the appointment of four new members of the leadership team, as demand for AI-Powered Copywriting continues to rise.
Phrasee team
We catch up with Jasper Pye, VP, Product at Phrasee, and John Galvin, Manager, Solutions Consulting EMEA at Cheetah Digital to find out more about the new Phrasee X Cheetah Digital integration from the experts that know it best!
Phrasee phun
Hi. We're Phrasee. And we make people money. How much money? If only there were some kind of tool where you could put in a few numbers about the performance of your email marketing program and then you'd click a button and get some kind of answer to that question! Oh wait! Find out what Phrasee could make for you.
Phrasee phun
With key email marketing performance metrics in decline industry-wide, finding ways to boost email marketing ROI is an important strategic goal for brands in 2021. Here's how to buck the trend and improve your brand's email marketing ROI in a rapidly shifting consumer landscape.
Phrasee phun
Travel has been in a tricky place but all indications, it seems, point to travel brands breaking out of the marketing holding pattern that they've been in, in the coming weeks and months. We've spent some serious time thinking about what our friends in the travel industry can do right now to prepare for the post-COVID-19 rebound to come.
Phrasee phun
With 2021 just around the corner, is your email marketing strategy ready? From personalization to segmentation and optimization to tracking, we share best practices for building an effective email marketing strategy.
Phrasee phun
This year, we are continuing our tradition and sending more bags of kindness to those in need. Find out more about why we're supporting the incredible cause that is Kindness Bags.