5 ways Phrasee's AI optimizes your brand voice
---
Figuring out exactly what marketing language resonates with – and engages – a brand's audience can be a tough task.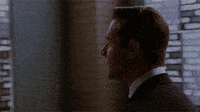 Add in the complication of keeping that marketing language on-brand, consistent and un-spammy, and the task gets even tougher.
Tougher, but not impossible.
Here at Phrasee, we've been working on finding just the right marketing language balance for email subject lines for years. We've broken it down to a science.
We know that for brands, email marketing success is measured in more than just opens, clicks, and ROI. Looking at the big picture is just as (if not more) important than short term uplift. Protecting your brand (and its unique voice) is absolutely essential. Having invested countless hours and money building a positive consumer perception of your brand, sacrificing that perception on the altar of a few more conversions would be downright madness.
Here at Phrasee, we're marketers first and foremost. This means that everything we (and our awesome AI) do must be firmly grounded in a solid foundation of effective branding. If it wasn't, why would any brand trust us with their hard-won audience?
Phrasee's process of experimentation learning to optimise email marketing subject line language to not only increase opens, clicks and ROI for our clients whilst protecting their brands' unique tone of voice and brand identities, was a long and arduous one. But we stuck with it, and eventually cracked the code.
Here's how…
1) Testing, testing, and more testing
There is no "one size fits all" solution to optimal email subject line language. Every brand, and its audience, is different. That's why testing is so incredibly important. Our sophisticated AI technology takes your brand's unique voice and generates countless iterations of any marketing message in that unique voice. We then test those messages on a statistically significant portion of that audience, generating stunning subject lines based on what is learned. The best part? Our AI becomes more adept at generating on-brand, effective subject line copy with each test, ensuring that your marketing language gets stronger and more effective with each send!  
2) Phreshness matters
Modern subscriber audiences are fickle, fickle things. A subject line that rakes in the revenue this week could very well fall flat the next. That's why keeping your brand's subject line copy "phresh" at all times is key. Unfortunately for many marketers, the task of thinking up new subject line copy for each campaign can make staying on-brand more difficult over time. For a machine learning algorithm however, the task of generating phresh, on-brand subject line copy never gets difficult or boring. As an added bonus, we'll even run our AI's subject line copy by your team, and anything you don't think is sufficiently on-brand will be removed from contention.
3) AI-generated language
Human language is rich and varied. That's why there are literally millions of different ways any sentence can be constructed. How you choose to construct your brand's marketing language will have an impact, both on how your marketing language performs, and on how your brand is perceived by your audience. Testing out your marketing language on your audience is most effective when you begin with the most effective language and the widest variations possible. Our AI generates language offering vastly different ways to say the same thing. That way, you'll be able to see what really works on your audience and what doesn't.
4) AI-optimised language
Once you know what the message is that your brand will be delivering for a particular campaign, the question becomes: what's the absolute best language we could possibly use to deliver this message? Our AI is capable of analysing millions of iterations of any marketing message using past performance data from your very own audience. What does this mean for you? Every bit of generated language will be perfectly optimised for your audience's tastes. What branding could be better than that?
5) Did we mention testing?
Always remember the "ABTs" of marketing language optimisation: Always Be Testing.
Testing your marketing language on your audience should be a regular and ongoing process. Here at Phrasee, every send – EVERY send – includes split testing and performance analysis as a standard part of the process. That's why we're able to make sure your audience will never read an off-brand or unappealing email subject line again. Through ongoing testing and performance analysis, learning exactly what email subject line language works for your audience can (with a little Phrasee magic mixed in) be boiled down to a science.
And that's what it should be.
Trying to get ahead of the competition?
Check out our Learning Hub for everything you'll need to know!
---