5 ways big data is changing email marketing
---
Using big data in email marketing is so hot right now.
It used to be that in order to track marketing success (or failure), brick and mortar stores would hand out paper index cards to survey their customers. This method manually collected static data such as customer names, addresses, items purchased and satisfaction levels. This information then had to be sorted and analysed by hand, which was not only time-consuming and monotonous but also relatively useless. Or, at the very least, did not paint the full picture of consumer trends.
Now, thanks to the internet and a few new technologies, it has become possible to aggregate thousands of micro-observations by tracking the digital traces created by a person's online behaviour. We're talking about click-through rates, bounce rates, page views and browsing history, as well as posting, tagging and sharing on social media.
Collectively, this information is known as 'big data'. These enormous sets of data can reveal "patterns, trends and associations especially relating to human behaviour and interactions" with the help of computational analysis.
Why is this gold for businesses?
These pieces of information collectively tell a larger story about a person's online shopping and buying habits with respect to a company's marketing efforts. Businesses that learn how to leverage the power of big data have a deeper understanding of their customers, can better meet customer demands, and therefore grow their business.
For no channel is this more true than it is for email marketing. With worldwide email use increasing year after year, it's no wonder marketers are finally wising up and taking a good long look at what big data can teach them.
As for how the insights gained from analysing the data can help a company use email marketing more effectively, there are a few ways that are already yielding impressive results.
Here are 5 of our phavourites:
5 ways big data is changing email marketing
1) Personalisation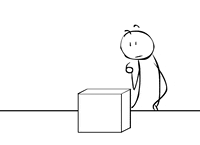 Rather than blasting out identical emails to an entire subscriber list, marketers can craft highly targeted – aka personalised – emails based on their customer's demographics, location, and preferred products or services.  
That's because it's been proven that changes in an email's content or lingo that reflect an individual customer's needs will grab his or her attention, resonate with them and increase their engagement with the sender.
An online shoe store should not send the same emails to a 20-something man who likes running cross-country as it would to a retired woman who enjoys power walking. Instead, by learning more about each customer's browsing habits, such as which brands and style of shoes they looked at, the business can send highly targeted emails that reflect each buyer's specific interests.
One popular tactic used by marketers is to generate limited time offers based on an individual customer's personal interests and buying habits, or (even better) their recent browsing history.
2) Email subject line optimisation
Email subject lines should convey a message that catches the eye of the user with the ultimate goal of increasing the odds that that user will open and read it..
AI data analysis has been used to determine which characteristics of email subject lines result in the highest open rates. Marketers look at keyword placement, word count and character length, as well as details such as using the customer's name within the subject line. With a little help from split testing, companies can figure out what makes their subscribers open their emails at the highest rate.
3) Predictive analysis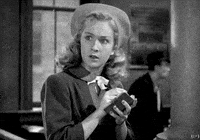 Collecting and analysing big data can actually help business gain insight to current buying behaviours, which in turn can be used to predict a customer's future purchases.
For example, big data can provide insight on which products are typically purchased together and the type of customers who make these purchases. So when a new client buys one of the items and fits a particular profile (age, sex, overall spending amount, etc), a business can increase its post-purchase revenue by sending the new client a highly tailored email showcasing related accessories to their original purchase. Apple is a great example of this.
4) Automation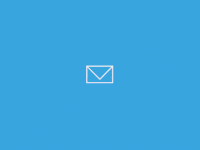 Behaviour triggered emails are one form of automated email marketing that help to streamline the email marketing journey to purchase.
By using big data, companies can develop an appropriate course of action for each trigger such as sending a welcome email when someone first subscribes; a cart abandonment email when a purchase remains in limbo; or a win-back email for a customer who has gone MIA.
Based on the results gleaned from big data, the business can then fine-tune their emails and determine which marketing tactics work and which don't within each campaign.
5) Revenue attribution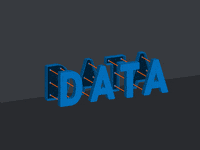 Without big data, companies can't track which marketing tactics are truly generating revenue and which tactics are a flop. But with big data, not only can companies use this information to their advantage by running cause-and-effect campaigns, they can immediately measure the effectiveness of their marketing efforts.
That's because one major advantage of big data is that it is collected in real-time. A business can learn about a client's interests while he or she is browsing an online store (before they've even made a purchase!), and then use that information to immediately change its marketing tactics. Gone are the days of waiting forever on the pen and paper results.
However you look at it, big data isn't going away. So don't be the company that ignores this gold mine of information. Instead, use it to gain a strategic advantage in developing email marketing strategies and improving customer relationships.
Trying to get ahead of the competition?
Check out our Learning Hub for everything you'll need to know!
---
You may also like:
Phrasee news
How will Apple's Mail Privacy Protection in iOS 15 affect Phrasee customers? Here's what it means for you.
Phrasee news
We are super stoked to announce our partnership with Braze. Read on to find out what's in store...
Phrasee news
We've partnered with Braze to eEnable seamless optimization of language across digital channels. Get the scoop.
Phrasee news
Phrasee announces the appointment of four new members of the leadership team, as demand for AI-Powered Copywriting continues to rise.
Phrasee team
We catch up with Jasper Pye, VP, Product at Phrasee, and John Galvin, Manager, Solutions Consulting EMEA at Cheetah Digital to find out more about the new Phrasee X Cheetah Digital integration from the experts that know it best!
Phrasee phun
Hi. We're Phrasee. And we make people money. How much money? If only there were some kind of tool where you could put in a few numbers about the performance of your email marketing program and then you'd click a button and get some kind of answer to that question! Oh wait! Find out what Phrasee could make for you.
Phrasee phun
With key email marketing performance metrics in decline industry-wide, finding ways to boost email marketing ROI is an important strategic goal for brands in 2021. Here's how to buck the trend and improve your brand's email marketing ROI in a rapidly shifting consumer landscape.
Phrasee phun
Travel has been in a tricky place but all indications, it seems, point to travel brands breaking out of the marketing holding pattern that they've been in, in the coming weeks and months. We've spent some serious time thinking about what our friends in the travel industry can do right now to prepare for the post-COVID-19 rebound to come.
Phrasee phun
With 2021 just around the corner, is your email marketing strategy ready? From personalization to segmentation and optimization to tracking, we share best practices for building an effective email marketing strategy.
Phrasee phun
This year, we are continuing our tradition and sending more bags of kindness to those in need. Find out more about why we're supporting the incredible cause that is Kindness Bags.