5 signs you should reconsider your email marketing strategy
---
1) Unsubscribes
If your emails are generating a large number of "unsubscribes" (people who ask to no longer receive your emails), you have a problem.
A shrinking mailing list is a clear indication that something is seriously lacking in your approach. Maybe you are sending too many emails, too frequently and it's annoying people. Maybe your subject lines look too spammy, or maybe the content/appearance of the emails you are sending out is simply boring.
In any case, it's time to go back to the drawing board, because you are definitely doing something wrong.
Unsubscribing is usually not the quickest, easiest process, and most people on your mailing list will not be willing to go through the hassle unless they are really annoyed.
Can you afford to keep annoying them?
2) Revenue
Marketing emails that do not generate revenue are a waste of time and effort.
Email marketing is famous for generating a disproportionately high ROI (Return On Investment) for those who utilise it compared to that of other digital marketing platforms. If this is not true in your case, then you've clearly missed a trick.
Any company that launches an extensive email marketing campaign should see an immediate jump in revenues (provided it has a decent mailing list).
If your email marketing strategy is not garnering enough interest for some reason, you may want to take a good hard second look at the subject lines you are using, because every sale generated through email usually starts with a good subject line.
3) Out of sync with greater marketing strategy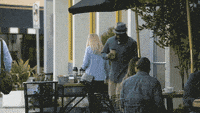 Branding is important.
It is what separates us from the animals. It is the face which companies present to the world at large.
You wouldn't send out letters, pamphlets, or business cards that were not sufficiently branded with your logos, company colours, and oozing with your own unique brand voice, would you?
The same should be true of your marketing emails.
Email marketing strategies should be cohesive not only as a stand-alone campaign, but also cohesive with a company's greater marketing strategy.
Only when there is cohesion between your email marketing and any other marketing channels you use, can the emails themselves be properly brand-optimised.
To do otherwise runs the risk of brand damage.
4) Poor brand experience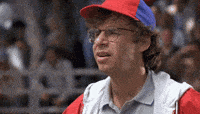 One more time: branding is important.
Sending out spammy, crummy looking, uninteresting emails can damage your brand.
So can emails with spammy, crummy looking, or uninteresting subject lines.
As far as building and maintaining a positive brand experience, as well as keeping the door open for future correspondence, subject lines are a great place to start.
Even among people on your mailing list who don't open every single marketing email you send them (which is most of them, by the way), the subject line should still stand out, since it is the one thing that almost every single person will probably read.
Which is why they matter.
5) No Strategy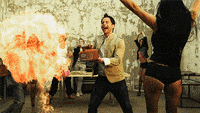 Having no strategy is the worst strategy of all.
Email marketing is a numbers game. And understanding the numbers and what they mean is essential to email marketing success.
It is not just about sending out a bunch of emails willy-nilly, like a monkey tossing around its own faeces. It is about having a cohesive plan for getting the right emails to the right people at the right time.
Preferably, with the right subject lines, copy, design, and branding, too.
This is what drives revenue.
If you don't have a comprehensive strategy for your email marketing campaign yet, it's time to get one.
Trying to get ahead of the competition?
Check out our Learning Hub for everything you'll need to know!
---
You may also like:
Phrasee news
How will Apple's Mail Privacy Protection in iOS 15 affect Phrasee customers? Here's what it means for you.
Phrasee news
We are super stoked to announce our partnership with Braze. Read on to find out what's in store...
Phrasee news
We've partnered with Braze to eEnable seamless optimization of language across digital channels. Get the scoop.
Phrasee news
Phrasee announces the appointment of four new members of the leadership team, as demand for AI-Powered Copywriting continues to rise.
Phrasee team
We catch up with Jasper Pye, VP, Product at Phrasee, and John Galvin, Manager, Solutions Consulting EMEA at Cheetah Digital to find out more about the new Phrasee X Cheetah Digital integration from the experts that know it best!
Phrasee phun
Hi. We're Phrasee. And we make people money. How much money? If only there were some kind of tool where you could put in a few numbers about the performance of your email marketing program and then you'd click a button and get some kind of answer to that question! Oh wait! Find out what Phrasee could make for you.
Phrasee phun
With key email marketing performance metrics in decline industry-wide, finding ways to boost email marketing ROI is an important strategic goal for brands in 2021. Here's how to buck the trend and improve your brand's email marketing ROI in a rapidly shifting consumer landscape.
Phrasee phun
Travel has been in a tricky place but all indications, it seems, point to travel brands breaking out of the marketing holding pattern that they've been in, in the coming weeks and months. We've spent some serious time thinking about what our friends in the travel industry can do right now to prepare for the post-COVID-19 rebound to come.
Phrasee phun
With 2021 just around the corner, is your email marketing strategy ready? From personalization to segmentation and optimization to tracking, we share best practices for building an effective email marketing strategy.
Phrasee phun
This year, we are continuing our tradition and sending more bags of kindness to those in need. Find out more about why we're supporting the incredible cause that is Kindness Bags.