4 industries making the most of email marketing
---
Congratulations! You've offered something of value, and claimed a new email subscriber for your brand…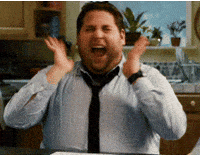 But now what?
Well, there are many things you could try. But why not stick with what got you this far in the first place, and carry right on offering value?
There's a slew of marketing strategies that brands implement nowadays. Everything from compelling blogs and app campaigns to Instagram giveaways and Twitter parties. But if you're lucky enough to get an email subscriber, you'd better be prepared to make the most of that most sacred of marketing bonds.
Every industry's brands endeavour to do just that, and each in a slightly different way.
We have noticed, however, that there are definitely some industries in which brands' use of email marketing has been more effective and successful than in others.
Here are a few great examples of industries in which brands have been able to both satisfy customers' needs and grow their businesses through effective email marketing.
4 industries making the most of email marketing
1) The hospitality industry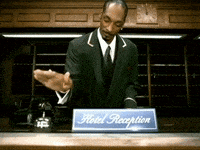 According to Litmus, a platform that creates and tests emails, 'When looking for the perfect hotel, travellers say price and reviews matter the most.'
So, what's a hotel booking site to do when a client has browsed through their online listings but hasn't made a booking? Well, one way to land a booking is to send price and reviews directly to the client's inbox.
Airbnb, an online hospitality service that markets short-term private lodging around the world, does just that. They have designed a fast-acting trigger campaign to re-engage users who showed signs of interest in booking a homestay or rental home but never pulled the trigger.
Airbnb sends a personalised email that encourages the client to 'take another look' at the particular property they had their eyes on. If there is still no action, Airbnb sends another email suggesting that 'If it's not quite right, maybe you'll like one of these similar listings' and offers a few alternatives around the same recently-searched area and price point.
Emails such as these make the decision-making process that much easier for clients, who are typically overwhelmed with the hundreds (if not thousands) of options on hotel booking sites. Not only is Airbnb's email a cute, friendly reminder to use their service for an upcoming trip, but the most important details – price and reviews – are right in the client's inbox with no extra effort on the company's part.
2) Big box retail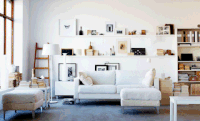 You know who we're talking about: retail mega stores like Argos, Tesco and IKEA. These stores have the opportunity to collect huge amounts of customer data but it's by taking the next step and leveraging this big data that they can ultimately increase sales.
By implementing statistical modelling techniques to track customer demographics and buying behaviour, these supercentres can then generate targeted emails based on buyer trends, which in turn encourages their customers to buy more.
For example, Argos uses the 'recommender email' tactic to cross-sell and upsell to its customers. If Argos knows that a customer has just purchased a state-of-the art dual propane and charcoal grill, and its algorithms are saying that it's highly likely that a customer who purchases this grill will also buy a bag of charcoal and a grill basket, you better believe Argos will send out a personalised email offer showcasing those products.
This is a huge opportunity to generate more cash flow while anticipating a customer's needs. Additionally, the customer can appreciate Argos' thoughtfulness and easy way to find products they need which equals even more satisfied customers.
3) The wedding industry
According to The Knot, the average length of engagement is 14.5 months. This wedding planning company understands that it takes time to decide on the perfect vendors.That's why they send out educational nurture campaigns gradually over time as part of their email marketing strategy.
Their emails include helpful tips, industry insights and expert support throughout the length of a couple's engagement. The Knot also sends out friendly reminders to the bride and group when it's a good time to set up a gift registry or send out guest RSVPs.  
Once trust is established, The Knot sends out promotional offers about local wedding professionals. Brides- and grooms-to-be who have opted to receive these email blasts will be notified about florists, make up artists, photographers, caterers and more that are unique to their area. And, because the couples trust The Knot, they trust the local business that the site has partnered with, too. It's a win-win for everyone in the equation.
4) Luxury brands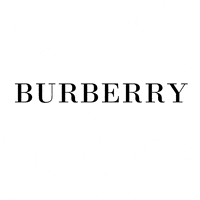 Luxury brands have perfected the art of inciting emotions through stunning photos and vivid storytelling. Times have changed in that this material isn't just found in magazine articles and TV ads, but in email as well.
One such brand that has taken personalised email marketing to the next level is Burberry.
In 2016 as part of their Christmas campaign, the company blew everyone out of the water with a sophisticated kinetic email featuring a 3-step interactive scarf creator.
The interactive email combined animation and personalised imagery in a way that hadn't been done before. Together these technologies allowed clients to create and preview a realistic monogrammed Burberry scarf, in the comfort of their own home, before making a purchase.
The design updates in real time as the subscriber chooses a scarf weight in classic or lightweight (step one), chooses a colour or pattern (step two), and then adds their initials (step three) for the final look. The last step includes a call to action, 'Discover my scarf' to seal the deal. All while in the original email!
While many of the tactics above may be very industry-specific, there are lessons to be learned for brands operating in any industry.
Successful email marketing strategies begin with anticipating the needs of the subscriber, finding ways to offer value and then building robust email marketing relationships through the journey to purchase and beyond.
Want help to build the right email strategy for your industry? Drop us a line!
Trying to get ahead of the competition?
Check out our Learning Hub for everything you'll need to know!
---
You may also like:
Phrasee news
How will Apple's Mail Privacy Protection in iOS 15 affect Phrasee customers? Here's what it means for you.
Phrasee news
We are super stoked to announce our partnership with Braze. Read on to find out what's in store...
Phrasee news
We've partnered with Braze to eEnable seamless optimization of language across digital channels. Get the scoop.
Phrasee news
Phrasee announces the appointment of four new members of the leadership team, as demand for AI-Powered Copywriting continues to rise.
Phrasee team
We catch up with Jasper Pye, VP, Product at Phrasee, and John Galvin, Manager, Solutions Consulting EMEA at Cheetah Digital to find out more about the new Phrasee X Cheetah Digital integration from the experts that know it best!
Phrasee phun
Hi. We're Phrasee. And we make people money. How much money? If only there were some kind of tool where you could put in a few numbers about the performance of your email marketing program and then you'd click a button and get some kind of answer to that question! Oh wait! Find out what Phrasee could make for you.
Phrasee phun
With key email marketing performance metrics in decline industry-wide, finding ways to boost email marketing ROI is an important strategic goal for brands in 2021. Here's how to buck the trend and improve your brand's email marketing ROI in a rapidly shifting consumer landscape.
Phrasee phun
Travel has been in a tricky place but all indications, it seems, point to travel brands breaking out of the marketing holding pattern that they've been in, in the coming weeks and months. We've spent some serious time thinking about what our friends in the travel industry can do right now to prepare for the post-COVID-19 rebound to come.
Phrasee phun
With 2021 just around the corner, is your email marketing strategy ready? From personalization to segmentation and optimization to tracking, we share best practices for building an effective email marketing strategy.
Phrasee phun
This year, we are continuing our tradition and sending more bags of kindness to those in need. Find out more about why we're supporting the incredible cause that is Kindness Bags.