3 experts, 1 topic: social media advertising
---
For any brand that hasn't already, looking into social media advertising is a pretty smart idea.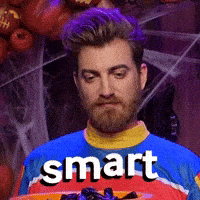 With media consumption shifting away from "traditional" channels like print and television and toward digital social platforms like Facebook (2.2 billion active users), Instagram (1 billion active users), Twitter (335 million active users), and Snapchat (291 million active monthly users), finding a foothold for one's brand in the social media realm just makes good marketing sense.
However, as is the case with every other marketing channel, it's important to remember that social media advertising is only worthwhile when it's done right.
And sometimes, in social media advertising, "doing it right", means proceeding with caution and making that sure all your strategic ducks are in a row.
If you're considering making social media advertising a part of your brand's strategy, or if you're simply looking for ways to make your existing social media advertising strategy more effective / efficient, you're in luck!
We've rounded up a few of our very phavorite social media advertising experts to offer you key pointers on adopting a social media advertising strategy that works.
Chris Walts, Social Strategy Director at Ogilvy UK
DO LESS, BETTER (focusing your efforts)
"When deciding which social media platforms to focus on as a brand, the first thing that should be considered is the brand's target audience; both which platforms are they most active on, and how easily can they be reached on that platform. There's no point in creating a presence on a platform where your audience doesn't consume content or have conversations, as it will just drain resources. There's also little point in setting up shop on a platform that the target audience can't be reached through, either via paid targeting options or organic reach."
"The second consideration is how much time, money, and effort will be required to maintain the brand's presence on the platform. Some platforms, like Instagram, require a high volume of content and content production budget to stay relevant, which can overburden some brands. Facebook, conversely, requires far less, so might be a better starting point. At the end of the day, the adage of doing less, better, still rings true. Once you've determined where your target audience is, execute a few channels well first, and expand outwards as the audience and capacity expands."
BUILD FOR CONSUMPTION (understanding audience habits)
"Consumption of content on mobile, in particular, mobile video, has skyrocketed over the last few years. Interestingly, the people who are consuming content on mobile (which is most people) actually do it faster than those on a desktop. The speed of people's information intake is actually increasing – and continues to increase the younger the consumer is. This means that while people are consuming more video content, the length of videos are actually getting shorter as people are jumping in and scrolling through their feeds and then jumping out. At the other end of the spectrum, content that people are seeking out – whether it's from influencers, esports, or live video – is becoming longer, pushing new ultra-long-form content experiences. Brands need to understand both of these consumer consumption habits and look for opportunities to tailor their messaging to where and how the content is being consumed."
 RESPECT THE CONSUMER (being relevant, not creepy)
"As both an advertiser and a consumer I believe everyone benefits from more relevant advertising – although I do also think some ad spillage is useful at the top end of the marketing funnel (you never know when you might need something in the future). Where things start to get creepy is when an ad feels like it's been targeted to an individual and there's no usefulness behind the hyper-targeting or no recollection of consent from the consumer."
"I don't think most consumers object to having their favorite brands send special birthday discounts to them, but if marketers start to overlay too many niche targeting options and deliver a message 'out of the blue', it starts to feel like big brother is watching. That being said, people are becoming increasingly aware of how and when their data is used, so if brands can offer the right level of value-exchange, people could start opting into an even more hyper-targeted environment."
"Transparency is really the key when it comes to data usage. Be honest with consumers and let them decide what suits them best."
Sarah Cartelle Buceta, Account Director at Tomorrow TTH
GET SOCIAL (the power of engagement)
"Currently, most of us check our social media more than any other applications or websites; in fact, we scroll through the height of Big Ben every day in our social feeds! It's become such an important part of our lives, and that is a really good reason why every brand should have a social media presence. Not only to advertise themselves but in a way to take part in users' 'online life'. This interaction also yields a lot of valuable data and insight, which in turn helps power the effectiveness of social media advertising to come."
"At Tomorrow TTH, we see clearly the advantages of this channel; as a performance agency, we focus mainly on ROI where paid social demonstrates its effectiveness across all stages of the sales funnel. Of course, we pay attention to other metrics, and something that you don't have on other paid channels is the interaction of individual users (which affects the Relevance Score). For instance, they may like your ad (or even love it), tag some of their friends, write some comments that will be useful for other users and to the brand in terms of feedback. (Good or bad this always helps us and our clients to make the right changes)."
OPTIMIZE YOUR CONTENT (building better experiences)
"Choose the right targeting and pay attention to the content of your ads. As a user myself sometimes I get targeted by brands that I am not interested in. More than once I've received geolocation ads in the wrong language, and some ads are just wrong in terms of their content / creative elements. This is a bad experience for the user – when you click on an ad and then see a totally different offer on the website, this generates a negative impact on the brand. Of course, we are humans and we make mistakes, therefore it is good practice to regularly check the comments of your ads."
"Focusing on the creative and copy of your ads is always a good idea. Coupling a good/original visual element (image/video) with the right language means an increased chance of your ad being successful once it grabs the attention of the user. Within paid social you can choose between different ad formats from Static to Instant Experience (Canvas Ad) and my suggestion would be: don't be afraid to test them all!"
KEEP IT FRESH (avoiding audience fatigue)
"Monitor the frequency and variation of your social media ads."
"First, always take a look at the frequency of your ads – it shouldn't happen, but if you find that your ad is shown too often, then you can manage this by changing the optimization settings of your campaign. Second, we always suggest to our clients they change up the creative elements and the language of their ads at least every two weeks – this way you avoid users getting bored of your ads and your brand. Finally, experiment more with targeting options – I have the feeling many brands focus more on retargeting than prospecting. It's much harder to get prospecting right, but this is where an agency can really deliver value through multi-variant testing, which in turn enables advertisers to upscale their social media advertising activity."
"I love to see new brands on my feed that I don't know, but which fit my personal tastes. Facebook gives you a lot of opportunities to play with different targeting options, and experimenting with this (and their insights) helps to really understand what motivates your audience."
"Show the people what they would like to see and let them involve your brand in their 'social' life."
BE GOAL-ORIENTED (spending your budget in the right place)
"When you're starting out, it's hard to pinpoint one social platform to focus on, and a lot of the time the social platform you choose is just the tool that fits best into your overall objective. When focusing my social media advertising efforts, I always start by going back and reviewing the marketing campaign I'm running, and what its objective is. If it's designed to increase brand awareness, it's best to ask the question 'how can I target my audience as effectively as possible?'.  As you progress along the sales/marketing funnel, you'll start using social media advertising to answer a very different question: 'how can I get visitors who didn't convert back to my site?'."
"It's always worth looking at where your audience spends their time before deciding where to focus your social media advertising budget. When allocating budgets, I tend to prefer a linear model across all available options and analyze it every two days. Then I have the control to shift budget across social networks once I've calculated the ROI and success of each channel."
GO WHERE YOUR AUDIENCE IS (maintaining reach in a shifting landscape)
"Users these days have more choice as to where they spend their time on social media. I know very few people who have the same social media preferences/behaviours. This directly impacts brands, as the need to analyze more competing social channels is making the whole process a bit more complicated. Two years ago, it felt like most people spent their social media time on Facebook, LinkedIn, and Twitter, but as the social media user evolves, it's only natural that advertising on social media will as well."
"To use an example, LinkedIn groups used to be a go-to in any marketer's social media armory, but today the results this tactic generates are poor. The users that the brands were targeting in these groups haven't disappeared, they've simply gone down different social media paths. Sure, some stick around, but with Reddit, chat apps, and Facebook groups, these quality conversations have moved. Brands will need to follow them."
THINK LIKE A USER (anticipating audience reaction)
"As a marketer, I often look at a hyper-personalized social media ad and I think 'that's a clever advertising campaign'. However, I know plenty of people who find such tactics annoying and intrusive. When done right, personalized automation enables relevance; when it's overly intrusive it can be detrimental to a brand."
"For me, it comes down to two things:
How do you feel about the ad you're displaying?
If you think it's too intrusive, it probably is.
What will your audience's reaction be?
If you are targeting a group who respect their data privacy and are compliance-focused, the likelihood is that they won't respond well."
"For me what's interesting about this is the targeting falls onto the social platform, not just the brand. I rarely hear people say 'Mercedes used my name on a personalized number plate, how creepy is that?'. Instead, it's 'Facebook showed me an ad the other day…'  and that tends to work in advertisers' favor IMHO."
There you have it. 3 experts, 1 topic, and a whole lot of useful knowledge shared.
Trying to get ahead of the competition?
Check out our Learning Hub for everything you'll need to know!
---