10 times marketing language got it just right
---
From snappy slogans to smart marketing emails; clever ad campaigns to concise copy, the language used in your marketing materials can make or break any campaign. 
Here at Phrasee, marketing language is what we do. We're pretty good at it.
But we aren't alone.
The marketing and advertising field is full of great people with great ideas, and we appreciate them all.
And we can appreciate those rare magical moments when the right marketing language meets the right company and produces gold, even when that marketing language isn't ours.
Here are a few of our favourites…
10 times marketing language got it just right
1. Dollar Shave Club nailed their brand voice. Again.
Dollar Shave Club has made a name for itself, not only for its super affordable razors (just $1!) sent monthly to members' doorsteps, but also for their clever, quirky (and slightly profane) promotional videos. If you haven't seen the brand's first clip, "Our Blades Are F***ing Great", written by and starring the company's CEO, you should. This is a company that clearly knows its target audience and the best language to use to connect with them on their level.
Their slogan nails it too: "Shave Time. Shave Money." Short and sweet, the phrase manages to showcase two of the subscription service's benefits with a clever play on words.
2. PayPal knew how to tap into consumers' pain points
Writing clear, concise copy is difficult. Writing clear, concise copy that also happens to be clever and connect with a common real life pain point is the Holy Grail of copywriting. PayPal manages to do it all in this email marketing example by clearly conveying what it does, why the reader would find it useful, and how to use it in less than 75 words of copy.     
3. State Farm made themselves part of the neighbourhood
Ask any American what State Farm Insurance's slogan is, and chances are they will be able to repeat it right away and even sing it to the tune of its memorable jingle. Created in 1971, "Like a Good Neighbor, State Farm is There" gives the insurance company a more human, personal feel, as opposed to a large corporate entity. It plays on the fact that, in hard times, people tend to get help and support from their neighbours. ***Fun fact: the jingle was written by Barry Manilow.***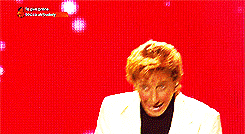 4. JetBlue nailed their brand voice. Again.
Just like Dollar Shave Club, JetBlue is a company that consistently churns out on-brand messaging and language across all their channels. (Check out their Twitter account for an excellent example of real-time customer interaction.) With a unique voice that's equal parts helpful, friendly, humorous, and  just the right side of cheeky, the company builds a rapport with its customers and treats them as friends. Email campaigns can, at times, be boring affairs that make receivers want to instantly hit the delete button, but, in this example, JetBlue is cleverly getting back in front of customers through an amusing, non-pushy message that's fun to read whilst still including a clear call to action.
5. Chipotle turned Halloween into another excuse to highlight their clean ingredients
Riding on the coattails of Halloween's spooky connotations, the popular Mexican fast food chain, Chipotle, ran a "Boorito" promotion one Halloween. It played on the word burrito with a Halloween twist and highlighted "creepy" ingredients found in other fast food. The evil pumpkin made up of too many hard-to-pronounce additives just seals the scary deal.  
6. Lay's sucked in snackers with just two words
Lay's "Betcha Can't Eat Just One" slogan nailed it when it comes to snacking. It is seemingly impossible to eat just one crispy, salty, delicious potato chip – once you start, you can't stop! The catchy slogan and association with the product was already so strong that when the boy in the commercial slyly asks, "Just one…?" you know exactly what he's getting at (and probably want to get off the couch to go get some chips yourself).
7. DeBeers made people associate diamonds with long-lasting marriages
Today many people automatically associate diamond rings with wedding engagements. But in the US during the late 1930s diamond rings were being increasingly avoided during engagements and diamond sales were falling. In 1948 a copywriter for DeBeers came up with the iconic line "A Diamond is forever" and it's stuck ever since in the American lexicon. By 1951, diamond sales were back on the rise and 80% of American engagements were sealed with a diamond ring. The belief that the diamond helps represent a marriage that will last forever has since become almost universal. The famous phrase has held its ground for nearly 70 years and was named the best advertising slogan of the 20th century by Advertising Age in 2000. Many people may not even realise it was invented for an ad. That's clearly some marketing language that totally got it right.
8. Krispy Kreme caught our attention and taught us about balance
Modern advertisements typically focus on the visuals and limit copy, but Krispy Kreme managed to create a long-form ad that works thanks to its conversational tone, clever quips, and eye-catching headline.  ***Note: the fact that these doughnuts are delicious may also have helped the cause***
9. Durex showed hidden messages
Another example of concise copy that gets its point across through few words and smart visuals is this series of ads from Durex. They show how "love is blind" and what being blind – and not using Durex – can lead to.
10. Swiss Life made a strong statement in two sentences
Whoa – mid-sentence plot twist! Though you may need to read it again to get what they're doing. This ad campaign from SwissLife uses clever language play, paired with the explanation that they offer flexible financial planning "for all life's twists and turns". The succinct copy makes the reader stop and think about the proposed scenario. Good luck not reading this ad more than once.
Now that you've seen what it looks like when marketing language gets it just right, check out what it looks like when marketing language gets it totally wrong.
Trying to get ahead of the competition?
Check out our Learning Hub for everything you'll need to know!
---