The algorithm: the secret force that controls our world
Algorithms are powerful tools.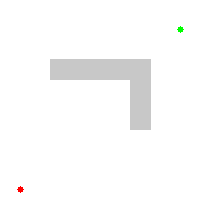 With every passing day, algorithms and their applications are being plugged into more and more areas of our lives and world.
When we browse Netflix for a movie to watch, do some shopping on eBay, look at our Facebook feed or even check our email, it is a safe bet that an algorithm is playing a key role in determining exactly what we see, what it looks like, and how it functions.
Machine learning, an important subset of artificial intelligence, is being applied on an on going basis to the data that is produced every time we select a film, like a post, open an email, click on a link, buy a book or basically do anything at all on the internet.
This data, once compiled and analysed, creates a profile of who we are (based on our purchases, habits, likes/dislikes and any other past information which can be gathered).
This profile is then used to help companies make money off of us.
That's the bad news.
But it's not the whole story.
In theory, this profile should also be used to make our online experience more effective, efficient and targeted to our individual wants, needs and preferences.
That's the good news.
Here at Phrasee, we deal with algorithms every day. They help us optimise marketing language for our clients so that both they and we will make more money.
For us and for our clients, that is good news as well.
But what exactly are "algorithms" and how do they work?
The algorithm: the secret force that controls our world
What is an algorithm?
An algorithm is essentially a set of instructions used to complete a specific task or to solve a specific problem.
While typically associated with the digital world as instructions for a computer to sort through and manage data, we actually encounter algorithms in almost every facet of our daily lives.
Take for example, the following scenario:
We want to meet a friend and go to the cinema, but our friend doesn't t know how to get to the cinema. To solve this problem we must provide our friend with some instructions so that they arrive to the right place at the right time.
But any time someone is moving from point A to point B there will invariably be several different ways this can be accomplished, each requiring a different set of instructions.
Here are a few simplified examples of algorithms to get our friend to their destination:
Car algorithm:


– Exit house
– Enter car
– Drive 3km down Data Avenue
– Turn left at efficiency street
– Drive 200m
– Park car
– Wait outside of cinema for my arrival
Bus stop algorithm:


– Exit house
– Walk to bus stop
– Board #11 bus
– Pay fare
– Get off at stop #14
– Exit bus
– Wait at bus stop for my arrival
Walking algorithm:



– Exit house
– Walk 3km down Data Avenue
– Turn left at efficiency street
– Walk 225 meters
– Enter cinema
– Purchase 2 tickets
– Await my arrival to left of ticket booth
In each case, the algorithm provides clear instructions to accomplish the same goal, but each algorithm does it in a different way. Each algorithm also has a different cost and travel time. Driving a car, for example, is probably the fastest way, but also the most expensive. Walking is by far the least expensive, but much slower than the other 2 options.
Any number of different parameters will determine which algorithm is the most effective under a particular set of circumstances. These may include:
– Time constraints i.e. is there enough time to walk and still make it on time?
– Financial factors i.e. does our friend have money for petrol?
– Mobility issues i.e. has our friend recently sprained an ankle?
Or any of the other myriad factors which inform our decision making process on a daily basis.
In computer programming, there are often many different ways algorithms are used to accomplish any given task. Each algorithm has advantages and disadvantages in different situations.
How does it work?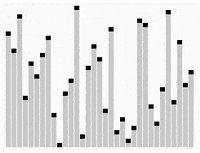 As with so, so many things digital, how algorithms work depends on a number of factors, including, but not limited to:
The complexity of the problem/task at hand
The nature of the problem/task at hand
The likelihood of shifts in external factors affecting performance
Technology
Level of human input/supervision
The size/complexity of the data set involved
The basic concept of algorithms is that they are digital codes designed to help computers complete specified tasks in the most efficient and effective way possible. Any algorithm is only as good as the person who designed it.
If an algorithm code (set of instructions) is well written and well designed, it will do its job well. If it isn't, it won't.
Obviously, operating in real time and in the real world of real data, effective and efficient today can be stale and redundant tomorrow. So, algorithms must evolve and be updated as circumstances dictate.
To sum up: an algorithm does what you tell it to do. Nothing more, nothing less. If you want it to sort through a large data set, it will sort through a large data set. If you want it to identify and label patterns within that data, it will do that as well (typically, this is the task large businesses set for their algorithms).
Why should I care?
If you have no interest in using data to find new and more effective ways to complete tasks and are not the slightest bit curious about how the world around you works, then, we suppose, you shouldn't. Which is shame, since you have just spent 10 minutes reading this post (10 minutes which we have absolutely no intention of giving back to you).
If, however, completing specific tasks, many involving large and complex data sets, is something that you think may improve your life/business and/or make you money, then you definitely should care.
Additionally, if you have some curiosity about the world around you and how it works in this digital age, understanding the part algorithms play is essential.
Algorithms are all around us. They are the engine driving social media and many of the internet's most successful applications. We can all expect this trend to not only continue, but also grow exponentially over the next decade, as machine learning and artificial intelligence technologies take on an increased role in dictating how the internet and the applications we use it for every day behave.
Sign up to Phrasee's weekly newsletter. It's awesome. We promise.