8 ways email marketing can go horribly wrong
Everybody makes mistakes.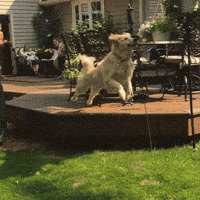 We in the email marketing game are no different. Sure, we send out billions of finely crafted, error-free marketing emails every year, but we're still only human. Something's bound to slip through the cracks every now and again, isn't it?
But in the email marketing game, where the messages we send can wind up in front of thousands of people a day, those mistakes can have disastrous consequences. That's just one of the many reasons we at Phrasee like to hand over the reins to our amazing machine learning technology whenever possible.
Yes, email marketing can be a finicky business, often involving multiple people (or departments). And when dealing with anything finicky mistakes will happen at some point.
This got us thinking, is there one among us who is without email marketing sin? Surely we've all at the least been in close proximity to an email marketing gaffe or two.
So we asked some of the field's best and brightest to share some of their stories, and we weren't disappointed…
8 ways email marketing can go horribly wrong
1) 
"I confess. I once sent an email to 2,000 contacts with the word "test" in the title. We used to do a weekly nurture email for an ITSM software company. On testing the email, we thought the word "test" was from the email system to warn us this was a test. As it happens it sent "test" to everyone in the database. We have since optimised our email checklist."
2) 
"Someone on my team once accidentally messed with a query that sent a shipping confirmation – to every customer from the last 2 years. On a Friday night. The subject line was "Touchdown" (as in, it has landed on your doorstep). We were getting flooded with calls, so we ended up sending an apology email later that night that had the subject line "Fumble" (as in, a football reference). The fumble email did really well and got a ton of tweets, which is obviously the most important thing there is."
3) 
"Well, there was this one time when Reed Hastings announced that Netflix DVDs would become its own company called Qwikster with an email (https://litmus.com/scope/xr3mudmlgnbr …) and then pulled the plug on the Qwikster website not even a month later because of the backlash from emails responses (https://litmus.com/scope/zqgx1kng3osp …). Even though it was 5 years ago, I still find the whole thing funny. Probably not what you are looking for in terms of this as there wasn't really a mistake in the email, but rather the way it was communicated to members."
4) 
Anne Tomlin, Responsive HTML Email Developer (@

pompeii79

)
"I didn't notice that the first 2 emails of a 3 part series didn't actually send in a new ESP until I was about to send the 3rd. I definitely hit the button on those 2 emails, but when I called the ESP, their answer was that I pushed the send button in the wrong location. I was like, why are there multiple send buttons that don't actually send? After that, I was told I would only be responsible for coding and my co-worker would do all the sending. Oops."
5) 
"This:"
Email from IKEA about their latest stuff. Starts: "Hi Dan"

— Al Murray the318 (@almurray) February 28, 2012
6) 
Jen Capstraw, Consultant at Adobe Marketing Cloud & Co-Founder of Women of Email (@

jencapstraw

)
"A client just made the same automation fumble I did years ago on the agency side. I can't reveal too much, but the flexibility of enterprise solutions to create complex business rules is both a blessing and a curse. There's an opportunity to build in some "for dummies" failsafes for common errors."
7) 
"Ok, so my mistake was trying to do favours for friends. I'd agreed with a 'client' to build their email templates for MailChimp. I knew there would be a bit more to it than that as they had no clue about email. Down to the fact that they didn't know they had to get permission to send email, not just collect them.
I'd been asking for a while for assets and I'd even provided a document for their designer (who had never designed for email before) on how to design for responsive email, but had gotten nothing back, being told "it's not a priority at the moment". Fine. Then, one day after coming back from walking the dog (sans phone), I had a plethora of missed calls, texts and slack messages. So immediately I called to find out what was going on. The email 'had' to go out tomorrow. I queried why it was so important, what was it for? It was to tell everyone that their app had an update… I tried telling them it wasn't urgent, people would upload it or not, but they weren't having it. Anyway I had work that afternoon and was at a client's for the next couple of days, so I told them I couldn't do it for a few days… They said they'd discuss it and get back to me. I heard nothing more from them. 
A week later, I received an email from them. But not an email asking for help, they'd sent the email using MailChimp templates (which is no bad thing, but they had no clue what they were doing and it looked pretty awful). The subject line was in caps. The tone was businesslike and formal (and not great English) despite the fact that we'd agreed it should be a happy, informal tone to match their brand. They'd put in three other messages on top of the main CTA (not that there was a CTA) and it was messy and confused. Nothing linked anywhere, and the best bit? When I called them to talk about it, it turns out they'd sent this to their entire database. Now remember when I said they didn't know you had to ask for permission? About 90% of these people had not been asked, and it was in the thousands. And this was the first email they had sent through MC and risked being blocked. And some of these people signed up over 6 months previous and had probably forgotten about it. I no longer do them favours…."
8) 
Parry Malm, Co-Founder and CEO, Phrasee (@

ParryMalm

)
"I once forgot to send out an email the day before an early bird deadline. Now, this sounds stupid, I know. It was on my marketing calendar. It was something I was supposed to do. I knew I had to do it. Bear in mind this was London in 2006. The Big Smoke was booming. Lunchtime pints were still a thing. If memory serves, I think I went to the pub with two colleagues and knocked back a pint or three over a sausage sandwich. I think I returned to the office, I think I did, and probably had every intention of sending that email.
But, I forgot.
Now, this chap, the MD, wasn't a forgiving type. I got told off, proper-like. And in the process heard his life story, because old people meander. And go on and on and on. And keep talking about things that don't matter. Like that time I wore an onion on my belt, which was the style at the time. But he was right. Email marketing doesn't work if it doesn't get done. I'll add one thing to that: doesn't get done… ON TIME."
*** Note: Parry's tale of email marketing woe originally appeared on TFM Insights ***
Sign up to Phrasee's weekly newsletter. It's awesome. We promise.