3 Ways the travel industry is doing email marketing right (and 1 way it could do better)
Ah, the travel industry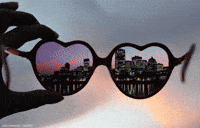 What a great business to be in!
People all over the world spend their entire year looking forward to making use of your products and services, you get to make people's lifelong travel dreams come true, and – rumour has it – you get the best perks of pretty much any industry going.
But those aren't the only reasons we at Phrasee admire the travel industry. There're also those awesome email marketing programs that travel brands have developed over the years.
Yes, the travel industry boasts some of the most effective email marketing strategies in the game, and travel brands have spearheaded many of email marketing's most exciting developments.
Are there lessons other industries could learn from travel brands? You bet.
Here are few things the travel business is doing right in its email marketing efforts, that every brand should take note of…
3 Ways the travel industry is doing email marketing right
1) Targeting (and retargeting
)
Travel brands are privy to a depth of customer data most other industries can only dream of. They know who their customers are, where they want to go, where they are going, and what else they might need when they get there. That's a big advantage, and travel brands have made the most of it.
Flying to Las Vegas next week? Then you've probably already got some emails in your inbox containing reduced hotel and car rental rates just waiting for you to claim them. Come close to booking a flight to Tokyo recently? Guess what: There's an "abandoned cart reclaim" email on its way to you right now, if it hasn't arrived already.
That's just smart email marketing.
2) Post-purchase magic
Sending emails designed to tempt a subscriber to purchase is a no-brainer in any industry. But what about post-purchase?
The travel industry has made the subtle dance of keeping the dialogue going with customers post-purchase into an art form.
– Status alerts/notifications: such as a delayed departure time or boarding gate change.         
– Loyalty program updates: your traveller bonus points balance is now ____.
– Milestone emails: You've flown ____ miles with us!
– Satisfaction checks: How was your flight/room/trip?
– Reminders: Your flight leaves at 8:00 am tomorrow, don't be late!
All of these post-purchase emails serve to strengthen the relationship between customer and travel brand and move the email marketing dialogue forward. Although they may not be "marketing emails" in the traditional sense, the can have a tremendous impact on customer lifetime value (CLV), which is an excellent result any way you slice it.
3) Offering value
If we've said it once, we've said it a thousand times: offering value to your subscribers is the single most important thing any brand can do to keep subscribers engaged with your email marketing program.
Brands in the travel space seem to understand this concept. Sure, it helps that most travel products/services are bigger-ticket items with a bit of wiggle-room baked into the price in advance, but that's beside the point.
For people considering making a booking, a discounted rate can be just the nudge they need to drum up a purchase.
In addition, a subscriber who has booked a trip/flight/room with a travel brand is highly likely to pay attention to incoming messages from that brand, lest they miss out on some important information about their booking. The impressive thing is how travel brands have managed to blend this relevant information with promotional offers in their marketing emails.
It really is a recipe for email marketing gold.
Bonus! One way the travel industry could do email marketing better
1) Better email subject lines
If you are familiar with Phrasee at all, you probably knew this was coming. While brands in the travel business have certainly been leaders in the forward evolution of the email marketing "best practices" list, the email subject lines most travel brand attach to their emails leave much to be desired.
Most modern travellers purchase travel services/products from multiple different brands over a lifetime, and those who purchase a lot tend to receive large numbers of marketing emails from those brands every month. The competition to stand out in the inbox is fierce.
Strange then that most travel brands have stuck with boring, cookie-cutter email subject lines for so long.
A well-crafted and optimised email subject line can help any travel brand stand out from the crowd and get more eyeballs on its marketing emails. Learning what kinds of subject lines your audience responds to and optimising your subject line language accordingly is what gets your travel brand more of those valuable eyeballs.
There's a science to it.
Here at Phrasee, we've made understanding that science priority #1, and our sophisticated AI technology has helped us every step of the way.
When Virgin Holidays teamed up with Phrasee and began experimenting with email subject line science, their team was somewhat sceptical about the impact Phrasee's tech would have on their bottom line.
But, not anymore.
"Phrasee's AI has increased our email marketing revenue by a few million pounds!" – Saul Lopes, Virgin Holidays' Customer Lifecyle Lead
Our AI can help your travel brand make more money too.
Sign up to Phrasee's weekly newsletter. It's awesome. We promise.