11 Things you probably didn't know about Phrasee
We don't like to brag, but here at Phrasee, we've been getting a fair bit of press lately.
From industry award wins to helping some of the world's biggest brands engage their audiences more effectively, the word has gotten out. Phrasee's awesome AI marketing language generation and optimisation platform isn't a secret anymore.
But that doesn't mean that you know everything about Phrasee yet.
Luckily for you, we've decided to fill in the gaps.
1) Our company name was inspired by the film Dirty Dancing
It's true. Our CEO Parry Malm had 1987's most iconic dance-related film on the brain the day he sat down to come up with a name for his fledgeling AI marketing language brand. That film's star? 80s heart-throb and dirtiest dancer of them all, Patrick Swayze.
When Parry presented the name "Phrayze" to the team the next morning, the possibility that some (OK most) people might not get this obscure reference, Phrasee was born.
What was the connection between this cinematic coming-of-age masterpiece and a world-leading natural language generation platform? No-one's completely sure. There's only one thing we do know for sure: Nobody puts subject lines in the corner.
2) Our unofficial company theme song is "Word up" by Korn
While the argument that the original version of this song (recorded by Cameo in 1986) is vastly superior can easily be made (because it is), we don't care.  We still wave our hands in the air every time we hear this bizarre remix.
What better unofficial theme song could there be for a company whose business revolves in such a real sense around words and everything that words have to offer?
We certainly couldn't think of one.
3) Our CEO is a recovering reality TV star
Sure the footage has become lost over the years, but way back in 2004, our CEO Parry Malm and one of our Digital Marketing Managers, Stu Elmes participated in a Mcdonald's-sponsored reality TV show called The Mcdonald's Road Rally.
The show was basically a low-budget Amazing Race knockoff which took place over the course of 12 days in British Columbia, Canada. Despite a few setbacks, including sore feet and lack of fitness, Parry and Stu won 9 out of the show's 11 competitions. They eventually claimed 1st place and walked away with $15,000 worth of free travel.
Parry used some of his travel vouchers to visit Europe, while Stu headed to Southeast Asia, some say the pair never really returned from their trips…
4) Phrasee was founded in a pub in Camden Town After a couple of pints, anything can seem like a good idea.
The rich tradition of drinking with your friends and agreeing to participate in things, then instantly regretting it and cancelling the next morning took a strange new turn one foggy London Evening in 2014. Parry Malm, Neil Yager, and Victoria Peppiatt, all fresh off a hard day's work for their respective employers and ready for an evening of revelry, sat down for a long chat, and wound up making a decision that would change all of their lives forever.
An awesome marketing platform, powered by artificial intelligence, churning out on-brand, engaging marketing language at scale and changing the way marketing copy is written completely. Could it work?
There was only one way to find out!
5) We have an official company choir
Yes, you heard that right. Phrasee now boasts its own choir!
Although formed only very recently, The Phrasee Phonics have already proven to be a phantastic addition to our quickly-growing company. What does singing have to do with the generation and optimisation of better marketing language? If you think that's an important question, you probably shouldn't work here.
6) Our staff is 57% female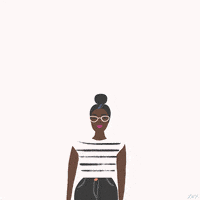 As a wise T-shirt once said, the future is female.
The tech space has historically been a male-dominated one, and many tech companies seem to prefer hiring men to fill their vacant staff positions. This strange and inexplicable fact has been great news for Phrasee. Why? Because it's left us the privileged position to sign dozens of the highly-skilled, dynamic and amazing women who now make up more than half of the awesome Phrasee squad.
Did we hire these dynamos because they are women? Nope. We hired them because they are superb at what they do, and because we knew they could help make Phrasee the world-leading company it is today.
7) Our COO wrote her Music and Tech dissertation on "The Sound of ABBA"
While attending Kingston University, Phrasee Co-Founder and COO Victoria Peppiatt managed to score an interview with ABBA's original sound engineer Michael B. Tretow while working on her now infamous dissertation. She even reportedly attempted to recreate ABBA's 1979 hit 'Voulez Vous' in the studio as part of the project, but has thus far rebuffed the Phrasee squad's attempts to recover video or audio of her version.
8) Our staff includes pholks from more than 14 countries
It's an international world, and Phrasee is an international company.
Phrasee now employs staff members from The UK, Canada, The USA, Australia, India, South Africa, Austria, Italy, Iceland, France, Poland, Serbia, Holland and Thailand. 2 of Phrasee's original 3 founders are immigrants, so for us, this approach to staffing our rapidly-expanding team was a no-brainer.
9) We were the first UK tech company to close a VC funding round after the Brexit referendum
As a company founded by immigrants, we'll admit we weren't overly pleased with the results of the Brexit referendum. Not overly pleased at all.
However, when we closed our VC funding round shortly after the results came in, our spirits were lifted. We've always believed that the UK's thought economy and burgeoning tech sector could be a world leader, and we still do, regardless of the shifts in the geopolitical landscape.
We may not be the only UK tech company to close a VC funding round since the Brexit referendum, but we'll always be the first!
10) Our Chief Scientist has contributed to Wikipedia's page on flatulence
If you've ever visited Wikipedia's "flatulence" page (and why on earth wouldn't you have?), you've already borne witness to one of Phrasee Co-Founder and  Chief Scientist Neil Yager's most passionate hobbies. What was one of artificial intelligence's most prolific experts doing adding his 2 cents about flatulence to the internet's most important resources? You'd have to ask Neil that yourself since he's played his cards pretty close to the chest on this one…
11) We make awesome AI generated and optimised marketing language
Ok, you probably already knew that one, but we figured we'd remind you anyway…